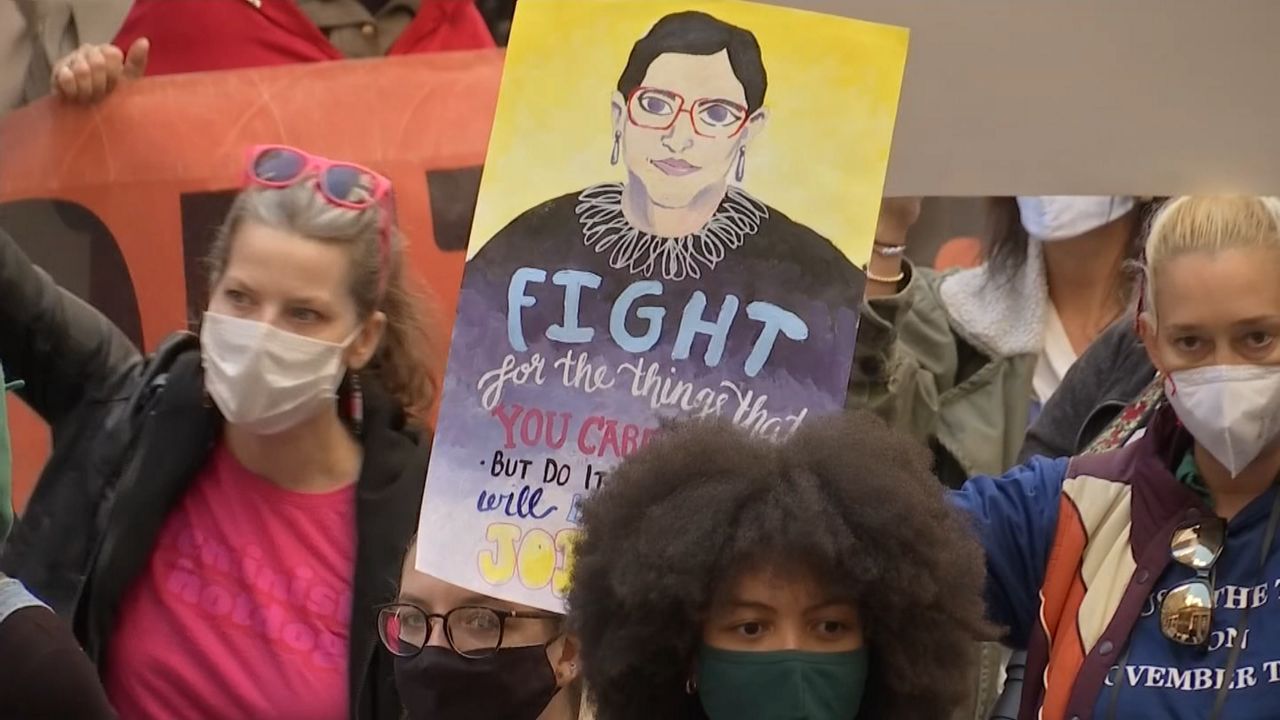 NEW YORK – With just weeks until the presidential election, for some, the stakes could not be higher.
"I am concerned about healthcare, the recession, abortion rights. I'm concerned about my LGBTQ brothers and sisters. I'm also a woman of color. I've never felt as afraid, as I do now," said Ipsita Sen.
Similar concerns drew New Yorkers on Saturday, October 17, to hold several women's rights rallies. The groups marched and convened on Wall Street, to protest the Supreme Court nomination of Amy Coney Barrett.
---
What You Need To Know
Several women's rights rallies in New York City protested President Trump's Supreme Court nominee
Rally organizers worry Judge Amy Coney Barrett's views will lead to a ruling that could overturn Roe V. Wade
There were similar rallies held in other parts of the country
---
Organizers said the group fears that if the judge is confirmed to the high court, she will vote to overturn a woman's right to have an abortion, and the Affordable Care Act. Both are key issues soon to be considered by the high court.
"We need to make sure that women's rights are protected no matter who is in the White House or no matter who is in the Supreme Court," said Isadora Wilkenfeld.
Similar rallies were held in other parts of the country.
Barrett was nominated by President Donald Trump to replace the late Justice Ruth Bader Ginsburg. Democrats and critics argue that the president and lawmakers should wait until the upcoming election, to instate a new judge.
"RBG stood for justice for all. We can never be confident that things are going to change, unless we do things like this," said Maria Hartman.
"Men should care about women's rights because ladies and gentleman, I don't know if it's known to you, but you came from a woman. Your mother's rights are important. Your daughter's rights are important. Everybody's rights are important," added Patrick Aina.
Source: Spectrum News NY1 | Manhattan