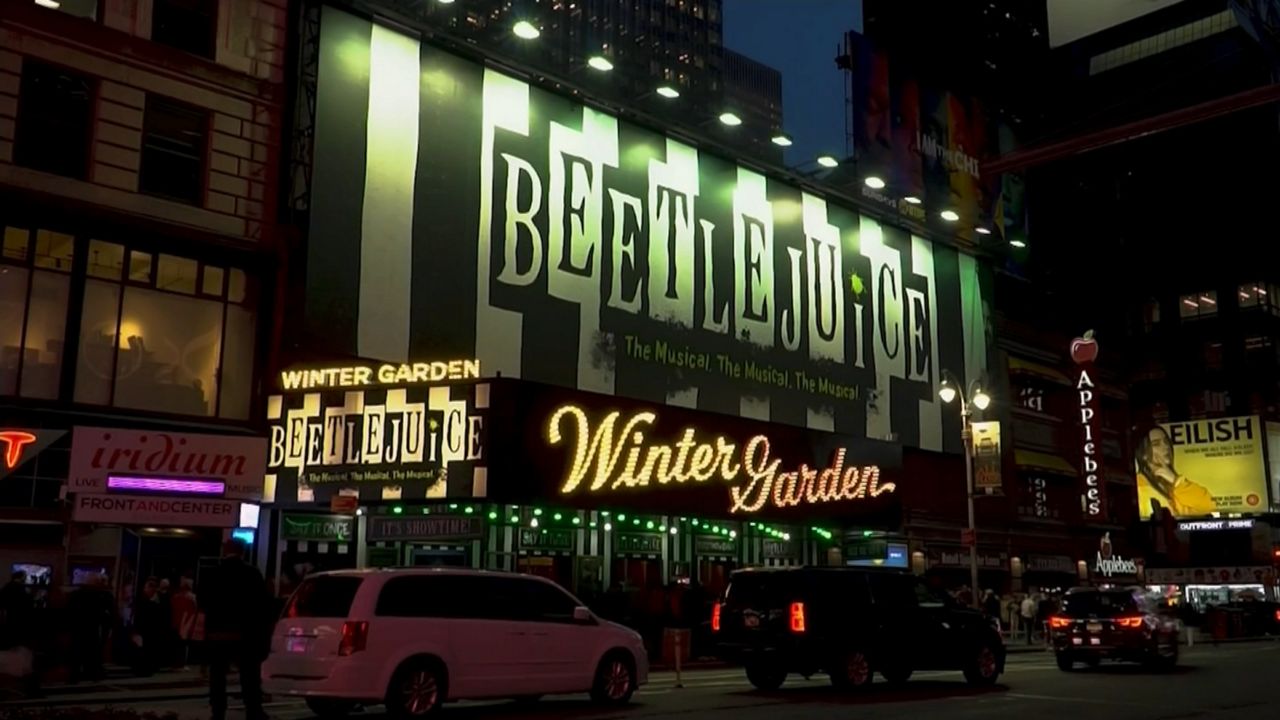 Theater doors will be staying shut a whole lot longer.
The Broadway League announced Tuesday, that shows are canceled through September 6th due to the pandemic.
Broadway shows are responsible for close to 97,000 jobs, making it one of the largest job creators in the city.
Kristy Norter was the music supervisor for the Show "Six" It was supposed to open March 12th, the night Broadway shutdown. She looks back on that night.
"Gifts for everyone, Everyone's dressing rooms were decorated and then we found out it was closing and everything just stopped. It was really sad," Music Supervisor of the Broadway show "Six," Kristy Norter said.
She plays nine instruments and has played them in Broadway Shows for 20 years, but this was supposed to be her debut as a music supervisor.
"It's a little rough to process right now because I feel like I was just gaining momentum in this new career path," Norter said.
Now, she is starting to worry about her finances.
"When it looked like it was going to be a few months I saw it as somewhat of a sabbatical like, ok we'll take a few months to get things done, now we're looking at, at least 6 months that's going to be rough," Norter said.
Connor Gallagher is the choreographer for Beetlejuice on Broadway. The show marked his debut in that role. He's also wrestling with the uncertainty.
"At this point there are so many questions we don't know what to prepare for. Just trying to take it one day at a time and not get overwhelmed, Beetlejuice Choreographer, Connor Gallagher said.
Gallagher is spending quarantine at his family cabin upstate with his boyfriend and dog. He's taking his anxiety and channeling it to work on new projects.
"There's always been this push in our industry how to do digital work how to change with the times how to adapt with technology," Gallagher said.
Beetlejuice was supposed to run for a few more months and there was even some talk of it reopening at another theater in the fall. That's all up in the air now.
As of now there is no set return date for Broadway but tickets and refunds are being accepted for tickets bought through September 6th.
Source: Spectrum News NY1 | Manhattan