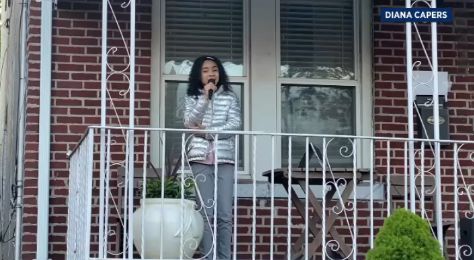 11-year-old Layla Capers serenades her neighbors on Paulding Avenue every night as cheers ring though the air. The Wakefield native is used to performing for a crowd. Before the pandemic, she was playing Young Nala on Broadway in Disney's The Lion King six days a week. Now she attracts a crowd of more than 25 people from their porches and cars daily as she sings songs of hope outside her Bronx home.
"The work that all the healthcare workers and all essential workers and docotrs and nurses are doing… so I'm doing this to thank them. And I want to continue to brighten up my community," said Capers
This could be Layla's performing life for the forseeable future. The Broadway League announced yesterday that all shows are suspended until at least early September.
Source: Spectrum News NY1 | The Bronx