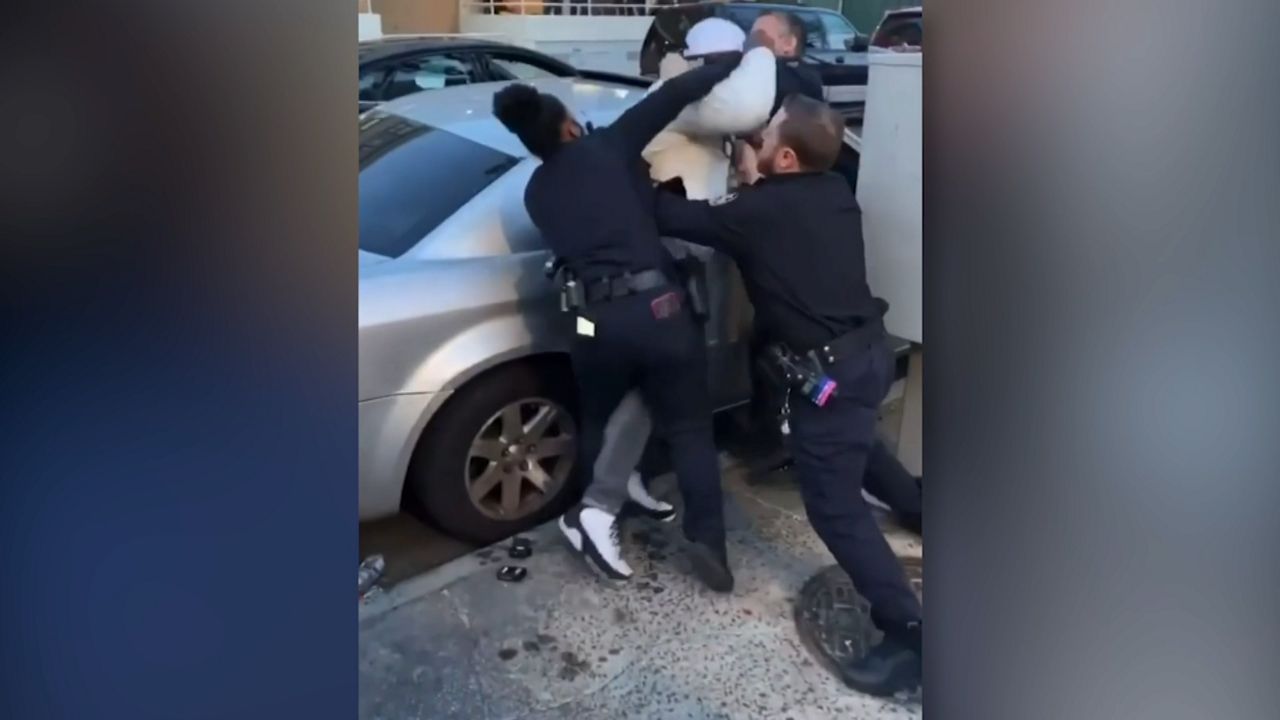 BROOKLYN, N.Y. – Three people were arrested Sunday night after getting into a physical fight with police in Brooklyn.
The NYPD says officers on patrol came upon a man who was in possession of marijuana and had an open container of alcohol.
Initially, the man was told no enforcement action would be taken, but the open container would be confiscated.
That's when they say he became belligerent and started physically fighting with the officers.
Another man seen wearing all white also got involved, and police say he spat on one of the officers and kicked the officer in the stomach.
Both were arrested and charged with two counts of felony assault.
"Were there a couple bad videos? There was another last night that happened in Brooklyn. Officers approached somebody that was drinking and smoking marijuana on the street and it quickly unfortunately escalated into a very ugly street brawl. This is not what should happen. Unfortunately, we need compliance both ways," Police Commissioner Dermot Shea told "Mornings on 1" on Monday.
A third man not captured on video was also arrested and charged with obstructing the arrest.
Source: Spectrum News NY1 | Brooklyn