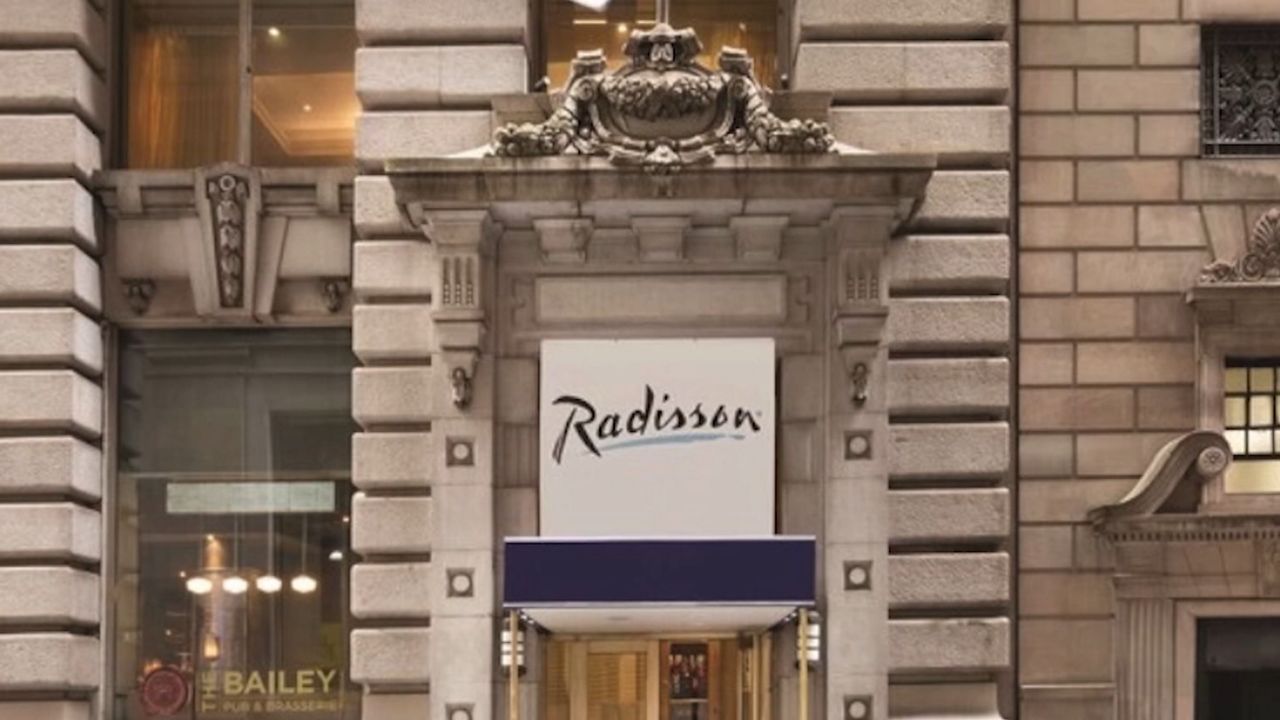 At the Auburn Family Residence in Fort Greene, no food is allowed in the rooms. So at meal time, shelter residents tend to crowd into the cafeteria.
Because of the new coronavirus, social distancing rules were put in place requiring people to spread out.
But Kathleen McArdle, who lived there for five weeks in late March and April, says those new guidelines were not followed.
"Everybody sharing food back and forth. I see them out in the front sharing cigarettes and all kinds of things," McArdle says. "People waiting in the hall for the elevator, they weren't six feet apart. Even though they were only allowing three at a time on the elevator, you still were not really six feet apart."
McArdle says she got sick during her stay there first with pneumonia, then testing positive for coronavirus. While it's unclear where she contracted COVID-19, McArdle said she wouldn't be surprised if it was from the shelter, particularly the shared bathroom.
"I went in there one day and I found like a really unsanitary condition, where it looked like someone had just spit their toothpaste all over the sink, the faucet, the spigot, and all, left it like that," McArdle said. "I reported it. And seven hours later, I reported it again and no one had cleaned it."
After her COVID-19 diagnosis, McArdle was transferred to the Radisson Hotel in lower Manhattan, which the Department of Homeless Services converted into an isolation unit to shelter sick residents. But she said she encountered poor treatment there.
"I had asked him, 'Can somebody help me with my belongings?' They're like, 'No, we're not allowed to touch your stuff. You have to move it yourself,'" McArdle recalled.
McArdle says she has her own coffeemaker and a mini fridge so she can eat in the room at the Radisson, but an initial room she was moved to was dirty and another needed maintenance.
"They handed me a shower curtain. So here I was struggling to try to put it up. And I tried and I tried and I got all out of breath just hanging it up," McArdle said. "I got one of the holes over the rod and I was so out of breath, I went back to bed."
McArdle says her health has been improving and the facility does check her temperature daily.
In a statement, the city said, "We're doing everything we can to keep those we we serve out of harm's way, proactively relocating vulnerable New Yorkers based on risk. Approximately 7,000 individuals are now residing in commercial hotel settings."
McArdle says after she fully recovers, she doesn't know where the city will move her. She's hoping it's not back to Auburn.
—–
Photo above courtesy of the Radisson Hotel.
—–
FURTHER CORONAVIRUS COVERAGE
What to Do If You Test Positive for COVID-19
How Hospitals Protect Against the Spread of Coronavirus
Coronavirus Likely Spreads Without Symptoms
Coronavirus: The Fight to Breathe
Cuomo Orders Non-Essential Workers to Stay Home
NYC Businesses to Be Fined If Caught Price Gouging Face Masks
MTA Crews Cleaning to Prevent Coronavirus Spread
Cuomo Granted Broad New Powers as New York Tackles Coronavirus
Source: Spectrum News NY1 | Manhattan