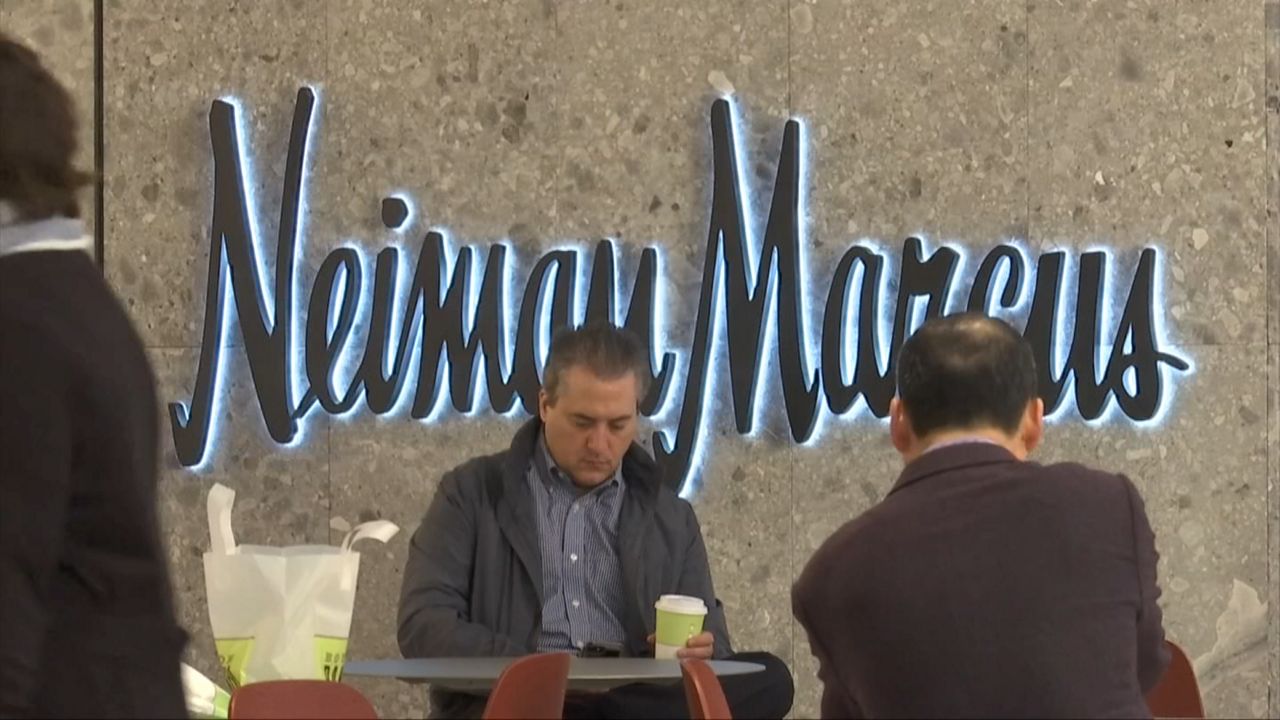 The opening of Hudson Yards drew big crowds and international attention.
The retail anchor of the 25 billion-dollar development, Neiman Marcus, has its first store in Manhattan. But nearly 14 months, later the high-end retailer, battered by coronavirus closures has now filed for chapter 11, bankruptcy.
"I don't know what's going to happen to that store, whether it's going to stay open through bankruptcy but it draws a lot of people to the mall at Hudson yards so we're all wondering the same thing," said Anthony Cirone, Co-owner of Li-Lac Chocolates.
Analysts say if Neiman Marcus closes there could be a domino effect on other stores in Hudson Yards and on the entire development.
Li-Lac Chocolates says it's worried about its Hudson Yards location; COVID-19 shut it down, forced layoffs and left it unable to pay rent.
"We're taking it day by day," said Cirone.
"We have had to lay off some of our retail team because we had to close half of our New York City stores. The other half stayed open just to fulfill deliveries," said Ben Van Leeuwen, Co-founder & CEO, Van Leeuwen Ice Cream.
It's a similar story for Van Leeuwen Ice Cream. It's also having problems paying rent.
Hudson Yards' owner Related Companies has said with retail tenants now struggling, and luxury condo sales falling, corporate office tenants like Warner Media and BlackRock have become the financial backbone of the sprawling development.
"The millions of square feet of office space," said Gene Spiegelman, Vice Chairman and Principal of RIPCO Real Estate.
Retail analyst Gene Spiegelman believes Hudson Yards is still on solid ground. He doesn't think Neiman Marcus will close or leave, but the road ahead will be rough.
"Not only has their trajectory been bumpy because of the debt load they've been carrying, but with the COVID-19 situation it stands in the way of what was otherwise a trend upward and visitation at Hudson Yards," said Spiegelman.
"We don't want to leave Hudson yards we want to stay there," said Cirone.
Under their leases, Li-Lac Chocolates and Van Leeuwen, like other stores would be allowed to leave Hudson Yards if Neiman Marcus bolts, but both are voicing patience even though there's no sign tourist traffic will return anytime soon.
"We do think that one will be slower to build back up," said Van Leeuwen.
Neiman Marcus also owns Berdorf Goodman on 5th Avenue. Spiegelman says it's unlikely that store will be shed in any reorganization plan because of its strong base of loyal, longtime customers.
Source: Spectrum News NY1 | Manhattan