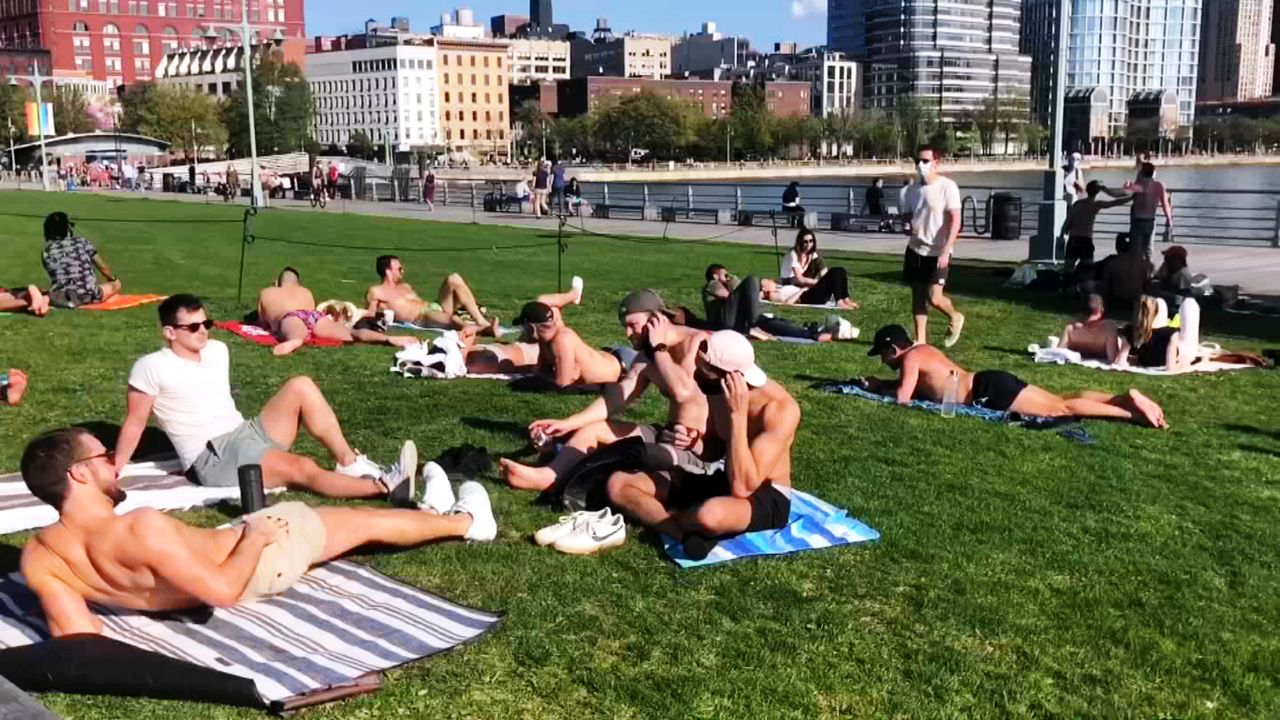 NEW YORK – Mayor Bill de Blasio on Friday officially announced new social distancing measures at some city parks as a way to prevent overcrowding.
Piers 45 and 46 at Hudson River Park will now have a limit on the number of people allowed in at a single time.
And NYPD officers will step up patrols at Domino Park in Brooklyn to make sure people are wearing face coverings and are not gathering too closely.
The mayor says the physical layout of these parks is partly to blame, because they encourage crowds.
But he also says much of the responsibility on New Yorkers to keep themselves and their neighbors safe.
"Why? Why are we doing this? Because it saves lives. And that's what we're gonna tell people from the beginning. If you're going in, you're going in for a limited period of time, we're not gonna allow it to get too crowded. If people don't want to wait, if they come and there's a lot of people there and they have to wait, a lot of people are gonna move one," De Blasio said.
The mayor also offered some new details on his Test and Trace Corps.
The team will be made up of people with a medical background who will work to identify infected people, trace their contacts, and provide support to patients and their loved ones.
The mayor hopes to have as many as 2,500 test-and-tracers on the ground by June.
Source: Spectrum News NY1 | Manhattan