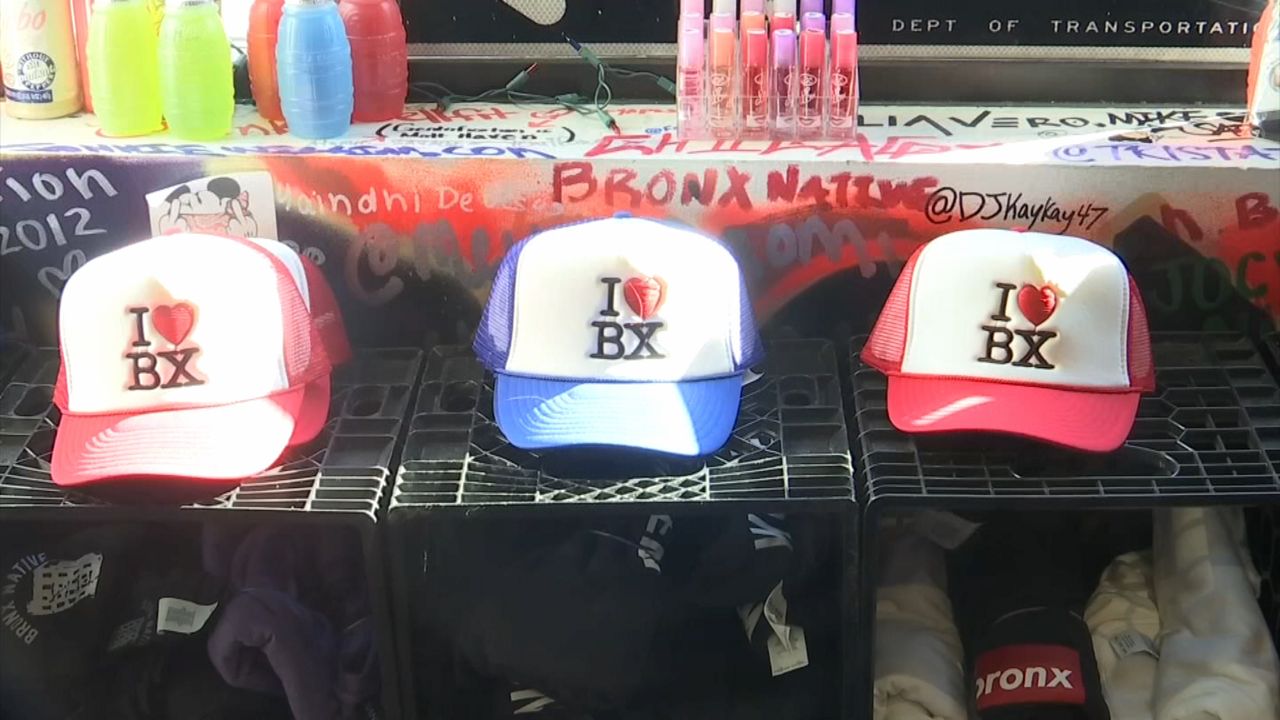 The Bronx Native Shop on Lincoln Avenue sells Bronx-themed merchandise. It also serves as cultural space for the community. It became so popular, co-founder Amaurys Grullon expanded to Hunts Point. The coronavirus changed everything.
"Closing up the shop, not being an essential business. It kind of just crippled us. Our revenue was cut in half," Amaurys Grullon, Co-Founder of Bronx Native.
He says the original Bronx Native shop might not reopen without help. The future of the Hunts Point outpost is more in doubt. Grullon applied for federal and local aid, but did not get any. He's raised nearly $10,000. That's enough to keep him in the fight, but it doesn't make up for what he's lost.
"We are one of the only shops in the Bronx that have this creative ecosystem that caters to the Bronx. I didn't have any of that growing up and I think it's amazing. And I don't want to see that die," said Grullon.
It's a familiar story for small businesses in the Bronx that were finding their way when the pandemic began. The Bronx Chamber Commerce fears many will not recover.
"We can look as high as 40-45% of our small micro businesses when this thing is over. It's heartbreaking to imagine that we could be looking at full corridors of vacant stores," said Lisa Sorin, the Bronx Chamber of Commerce President.
Sorin complains that Manhattan got half of the loans from SBS, the city's department of Small Business services. The Bronx got just two percent of the money. The city says that's because fewer Bronx entrepreneurs applied; Sorin says the real reason is the city's definition of a small business.
"Is it 500 and under? Is it 100 and under? What we consider small business are the mom and pops that are the corridors of everything in the Bronx. We are talking 50, 40, 20 and under. When you calculate like that, the Bronx is second after Staten Island," she said.
A spokeswoman for SBS told NY1 they are working to promote services in all boroughs, to all small business owners.
The Bronx Chamber is proposing one solution could be a special unit in the borough. Sorin added that many of the Bronx business also don't have strong relationships with banks or know about the aid available. Still, owners like Grullon have faith.
"We are from the Bronx, New York. We do this. We are survivors. We are fighters. We are people that work hard. We create things out of nothing," said Grullon.
Source: Spectrum News NY1 | The Bronx