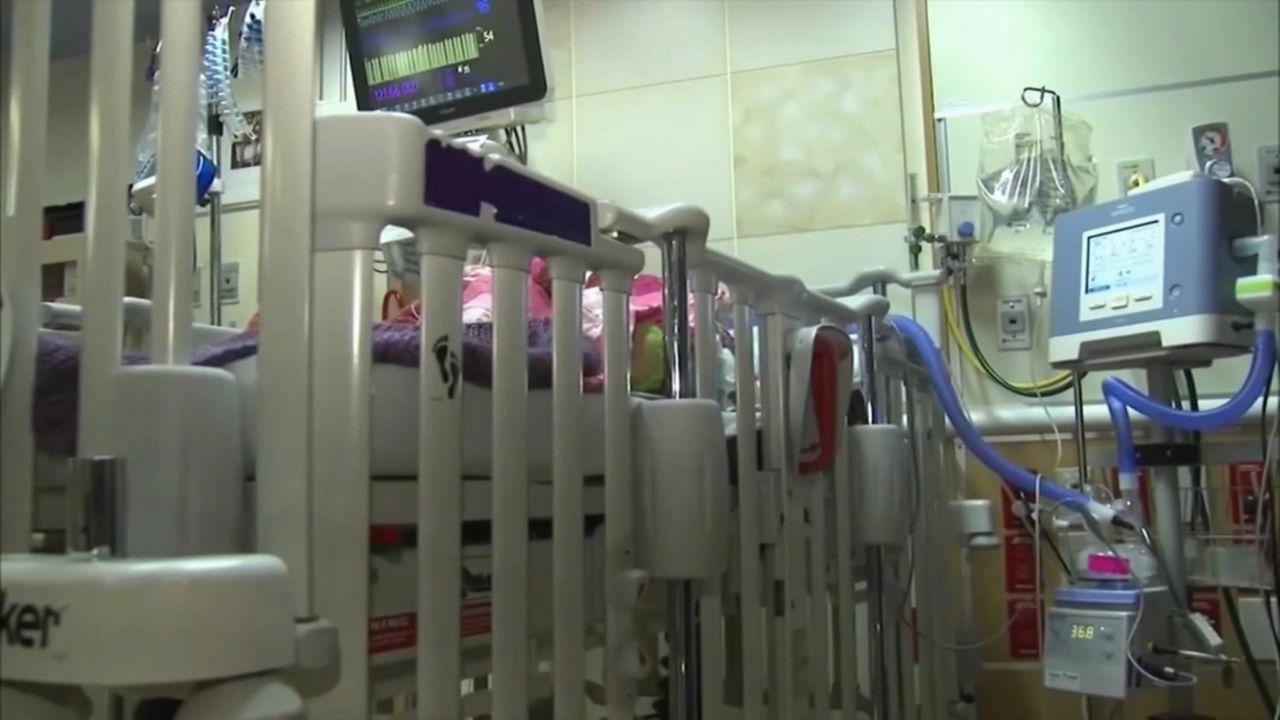 A five-year-old boy, who died in New York City, is the first documented fatality in the state from a mystery inflammatory illness potentially related to the new coronavirus, Gov. Andrew Cuomo confirmed Friday.
What to Know
A child died in the city from a mystery illness potentially related to coronavirus
Dozens of cases of this illness have been reported in New York state
As of this writing, it was not confirmed where the child was from, but health officials confirmed he died of the illness at Mount Sinai Hospital.
"We extend our deepest condolences to the family in the wake of this tragedy," Jason Kaplan, a spokesperson for Mount Sinai, said in a statement. "While it is concerning that children are affected, we must emphasize that based on what we know thus far, it appears to be a very rare condition."
There are now 73 reported cases of the illness in New York state, Cuomo said during his daily coronavirus briefing at Marist College.
At least 15 cases have been identified in New York City, the city's Department of Health and Mental Hygiene said in a bulletin issued Sunday. At least five of those children were put on ventilators.
The governor said state health officials were also investigating several other recent pediatric deaths, although it was not confirmed if they were all due to the mystery illness.
Evidence suggests COVID-19 causes symptoms similar to a rare condition known as Kawasaki disease and toxic shock-like syndrome to develop, according to the governor.
Symptoms of this inflammatory illness can include:
Persistent fever
Stomach pain
Rash
Red eyes and lips
Swollen tongue
In the past few weeks, reports emerged from the United Kingdom of children with a multi-system inflammatory syndrome similar to Kawasaki disease.
Health officials say early recognition is key, as there is well-established treatment for Kawasaki disease, though some children are showing particularly severe symptoms including heart conditions and low blood pressure. Doctors say they don't yet understand the phenomenon, which is brand new — though still extremely rare.
"Although these children do get and can be very critically ill, it's really important to understand that the vast majority of kids who get a coronaviral infection will never get this," said Dr. James Schneider, chief of pediatric critical care medicine at Cohen Children's Medical Center in eastern Queens.
While the number of affected children appears small, city health officials say they expect to identify more cases as word spreads of the illness and its possible link to coronavirus.
—–
This story includes reporting from Bobby Cuza.
—–
FURTHER CORONAVIRUS COVERAGE
What to Do If You Test Positive for COVID-19
How Hospitals Protect Against the Spread of Coronavirus
Coronavirus Likely Spreads Without Symptoms
Coronavirus: The Fight to Breathe
Cuomo Orders Non-Essential Workers to Stay Home
NYC Businesses to Be Fined If Caught Price Gouging Face Masks
MTA Crews Cleaning to Prevent Coronavirus Spread
Cuomo Granted Broad New Powers as New York Tackles Coronavirus
Source: Spectrum News NY1 | Manhattan