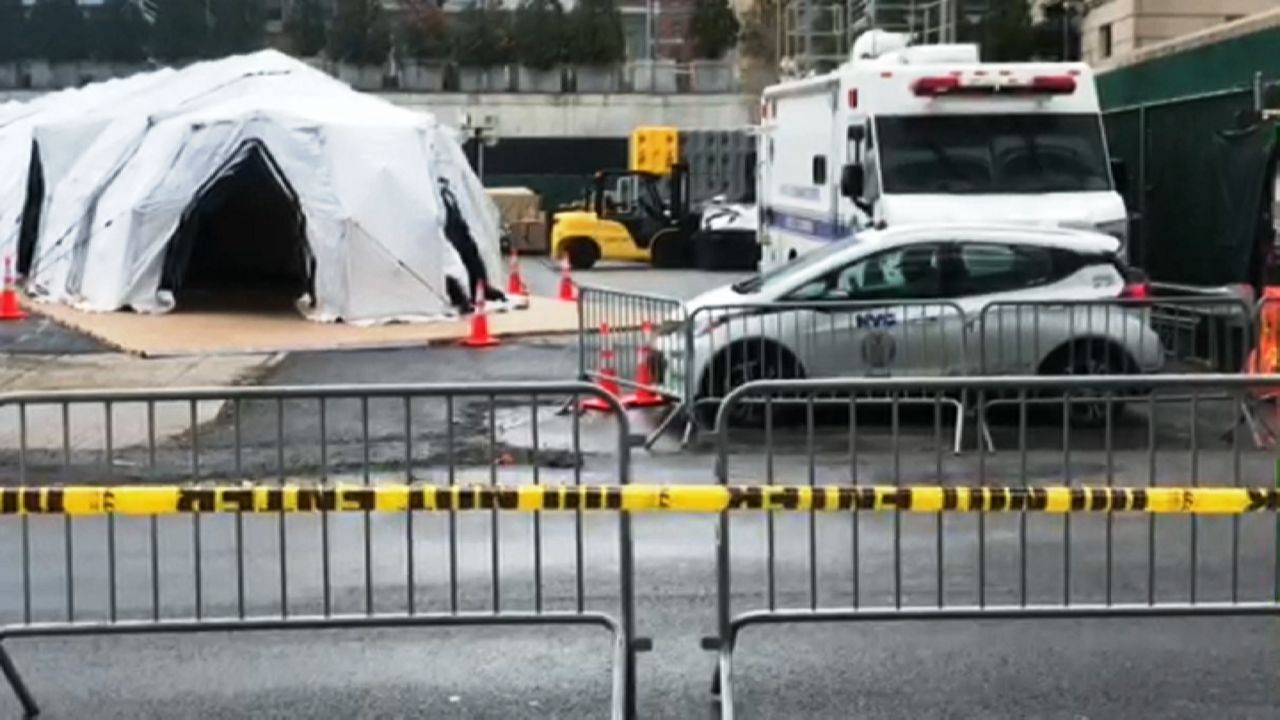 NEW YORK – With hundreds dying each day from coronavirus, Mayor Bill de Blasio says the city is doing what it can to handle the large number of remains.
Speaking at the Brooklyn Navy Yard on Monday, the mayor says the city is considering the possibility of conducting temporary burials as the death toll from the coronavirus pandemic continues to climb and hospital morgues become overwhelmed.
When asked, Mayor de Blasio says the city does not have a finalized policy on temporary burials as of yet, and further details are not immediately clear.
In a tweet, the mayor's press secretary said the city is not considering the use of local parks to conduct burials, but confirms they are exploring using Hart Island if the need grows.
"It is what it says. If we need to do temporary burials to be able to tie this over to pass the crisis and then work with each family on their appropriate arrangements we have the ability to do that. That's all it means," De Blasio said.
Meantime, the mayor praised companies at the Brooklyn Navy Yard that are making protective gear for the city's medical workers.
Lafayette 148 and Crye Precision are just some of the companies at the Navy Yard that have been manufacturing surgical gowns.
The supplies are hand made by volunteers inside an empty event space at the site.
The effort started nine days ago and the mayor projects there will be almost 19,000 surgical gowns made by the end of the week.
"New York City is fighting back against an invisible enemy we have a ferocious enemy but this city is fighting back. This is a resilient city and we're seeing it here at the Navy Yard," De Blasio said.
By the end of the month the mayor says about 320,000 gowns will have been created.
Source: Spectrum News NY1 | The Bronx