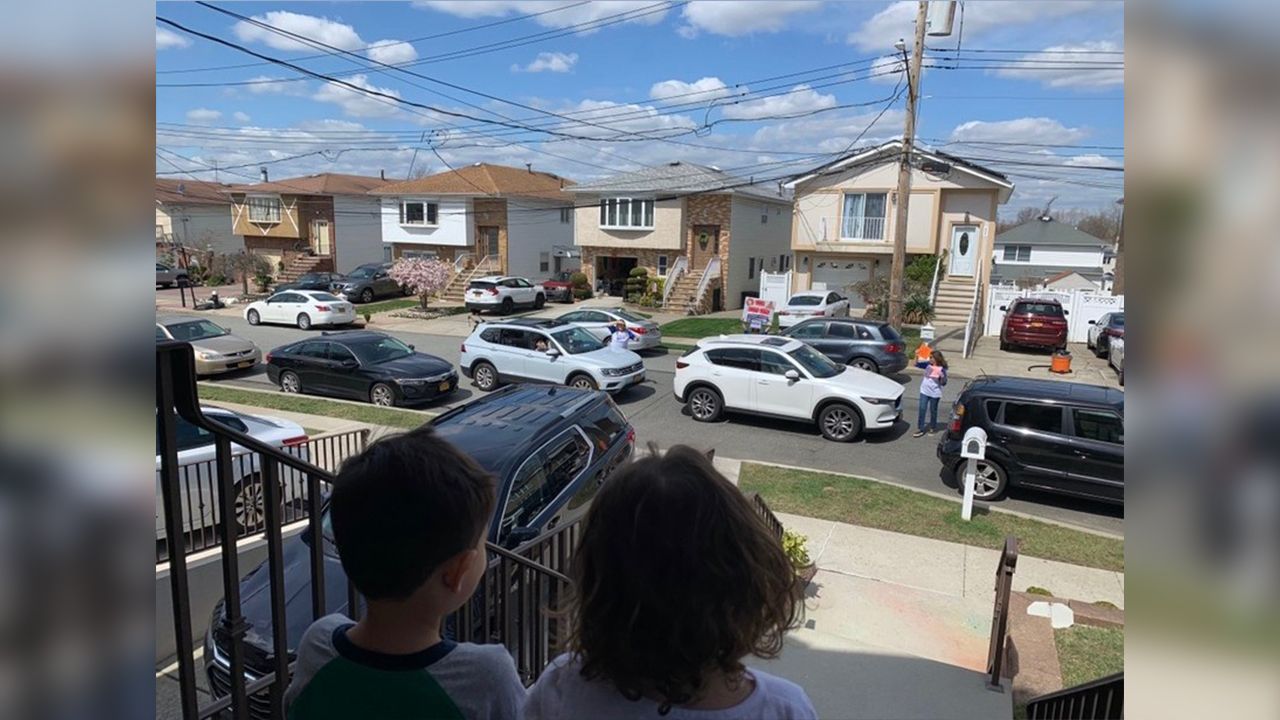 This week, paraprofessionals from PS 36 on Staten Island decorated their cars and held up signs while blasting the school song outside the homes of 18 students in Mrs. Pappalardo's pre-k class.
"We were better than Santa Claus," said paraprofessional Tara Magno- Barletti.
The teacher, Francine Pappalardo, wanted to give students a sense of normalcy and show them the family they have at the school will always be there for them.
"This was a small little thing, but to them, it was the biggest thing in the world," she said.
The paraprofessionals admit it was an emotional day once the students realized they would not be returning to their pre-k class and that the next time they go back to school would most likely be their first day of kindergarten.
"I think this was important for them to actually see us because we've been communicating on Google Classroom. I know it made me feel better just seeing them even if it was from far away," said paraprofessional Barbara Reilly.
In videos taken, students can be seen dancing and smiling once they read the personalized signs from their teacher and paras.
Pappalardo says she has plans to top this in the future.
Source: Spectrum News NY1 | Staten Island