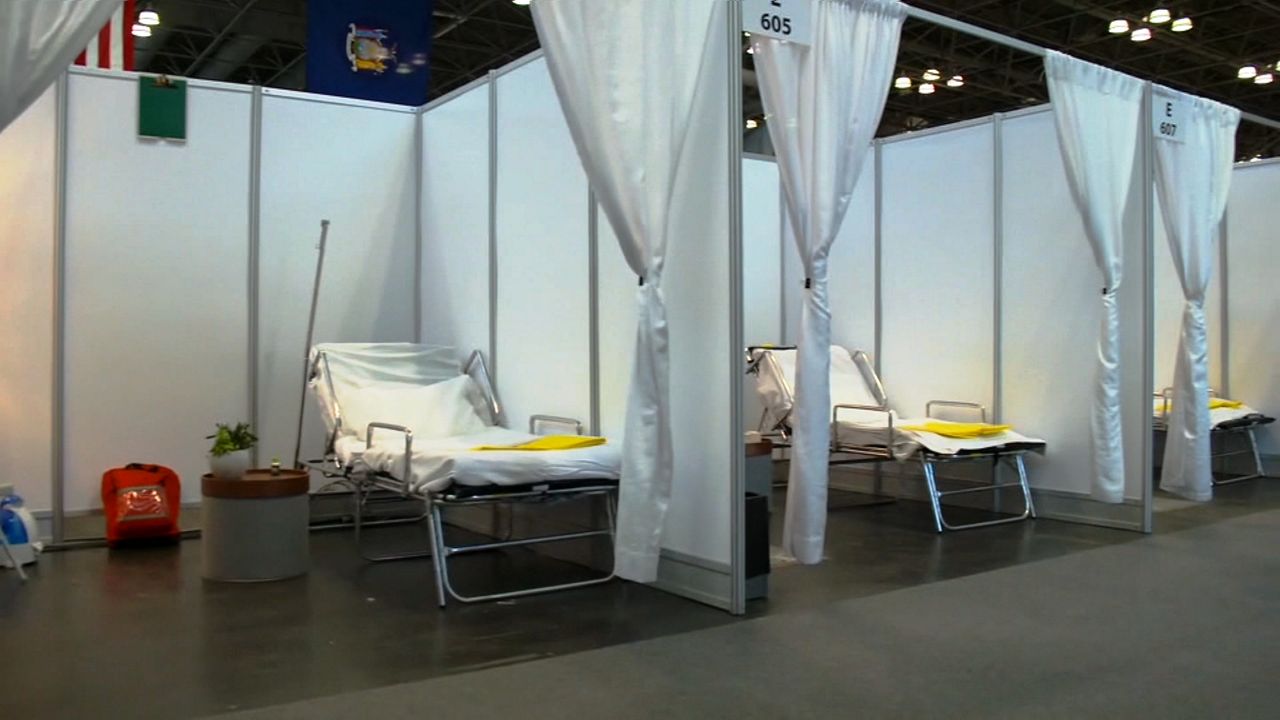 The Javits Center, which has been transformed into a makeshift hospital, will now take coronavirus patients, Governor Andrew Cuomo announced Thursday.
The original plan for the makeshift hospital at the Javits Center was to treat non-coronavirus patients only. But in a statement Thursday, Cuomo said the number of COVID-19-positive patients "has increased so tramaticaly that it would be beneficial to the state if Javits could accept COVID positive patients."
Cuomo said he requested the shift to President Donald Trump, who signed off on the change.
The makeshift hospital has 2,500 beds in it, according to Cuomo. The initial plan called for 1,000 beds.
Source: Spectrum News NY1 | Manhattan