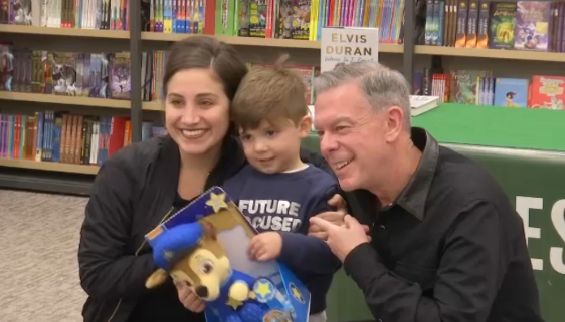 He's been in our ears for decades but now he's taking his story to paper. Famed radio host Elvis Duran was on Staten Island Wednesday signing his autobiography for fans.
Duran is the host of Elvis Duran in the Morning Show – a local radio show that's also syndicated across the country.
Despite sharing so much about himself on air – he found he had more stories to tell – and thus wrote 'Where Do I Begin?: Stories from a Life Lived Out Loud.'
Dozens lined up at the Barnes and Noble on Richmond Avenue to meet Duran and receive a signed copy.
The award winning host says readers will learn about his childhood and what motivated him to be in radio, specifically the desire to connect with people.
"In examining where I've been in my career and through my life, I've learned that I've made mistakes, I've paid the price, it hasn't all been easy at all and it paid off, here I am in New York working Z100 and hanging out with a book that I wrote, life is good."
Duran does have a connection to Staten Island. He recently married Alex Carr, a popular zookeeper at the Staten Island Zoo. Duran is a major contributor to the zoo's endowment fund.
Source: Spectrum News NY1 | Staten Island