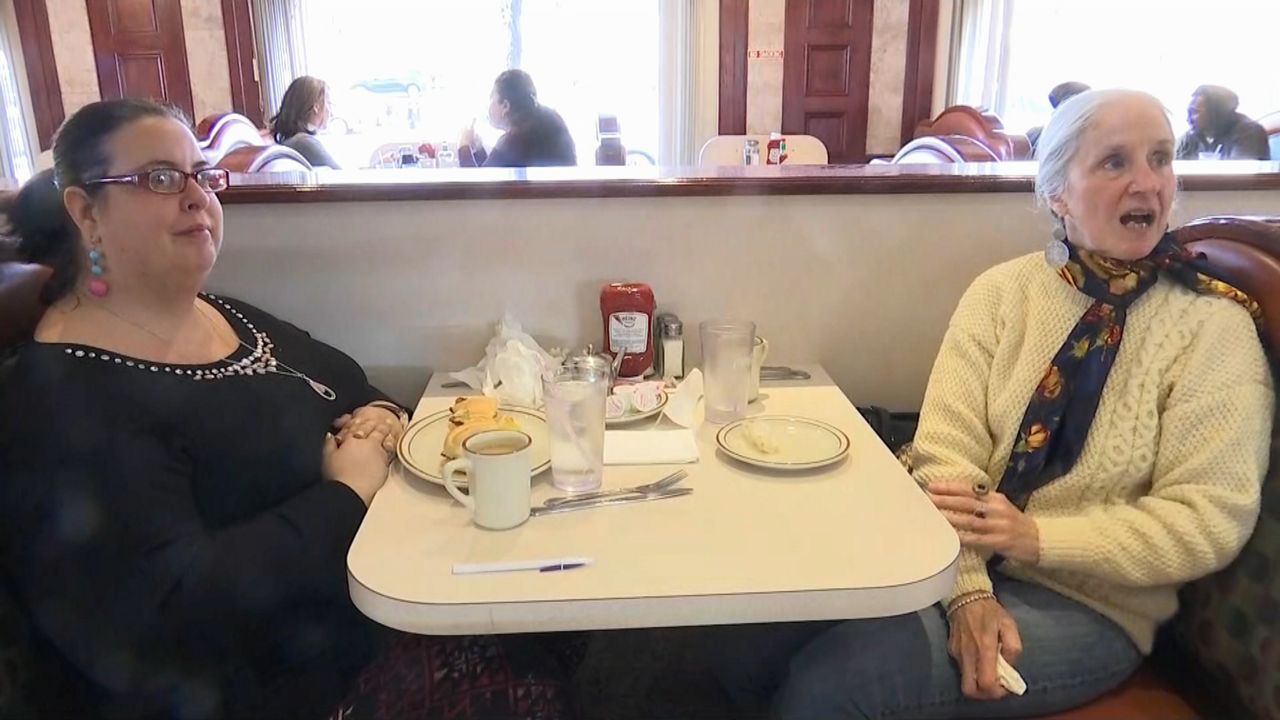 Sandra Hunt and Stephanie Ferrara have been friends for years. And while they can agree on where they'll eat, on this day it was Mike's New Dakota diner, they have starkly different opinions about President Trump and the impeachment investigation in Congress.
"I'm not happy with the impeachment; they already tried once. Clinton got away. Hillary got away. Bush got away. I am not happy with them going after this president. I like him because he's a business man. He's running the government like a business," said Sandra Hunt, who opposes impeachment.
"Me and her are the best of friends. But I'm the opposite. I don't like trump. I think that he's an embarrassment to the country, and an embarrassment toward women. I think that he is a disgusting human being I'm sorry to say," said Stephanie Ferrara, who supports the impeachment inquiry.
The two women only occasionally glanced at the televisions at Mike's showing former U.S. Ambassador to Ukraine Marie
Yovanovitch testifying at the House impeachment hearing in Washington.
For them, and other patrons, the hearing on this day largely was background noise, but many said they are following the testimony, in their own way.
"I know there's a process going on I know there's a governmental process; I hear it; I know. But am I worried about it? Absolutely not," said one diner.
Donald Trump won election with 57 percent of the vote on Staten Island, his best showing anywhere in the city.
Not surprisingly, some voters here say they've had enough impeachment talk.
"It's just a waste of time. It's just one big soap opera. And the media is doing it to do the next what will happen next week. It's wasting time and it's a distraction to what we really need to do," said another diner.
But many others we spoke with at this mid-island diner say they are taking a wait-and-see approach.
"I watched the first hearing. And I am a first, by myself, immigrant in this country. And I like the law, the rules of law. If somebody breaks the law, and they find it, it is what it is. No matter who it is," said a third diner.
"It has to play out. Forget if its right wrong indifferent. It has to play because they put it out there. Now you gotta follow it. Follow the trail. Wherever it goes, it goes. And then again, you make a decision then," said a fourth diner.
A decision on the minds of many here, as they break bread.
Source: Spectrum News NY1 | Staten Island