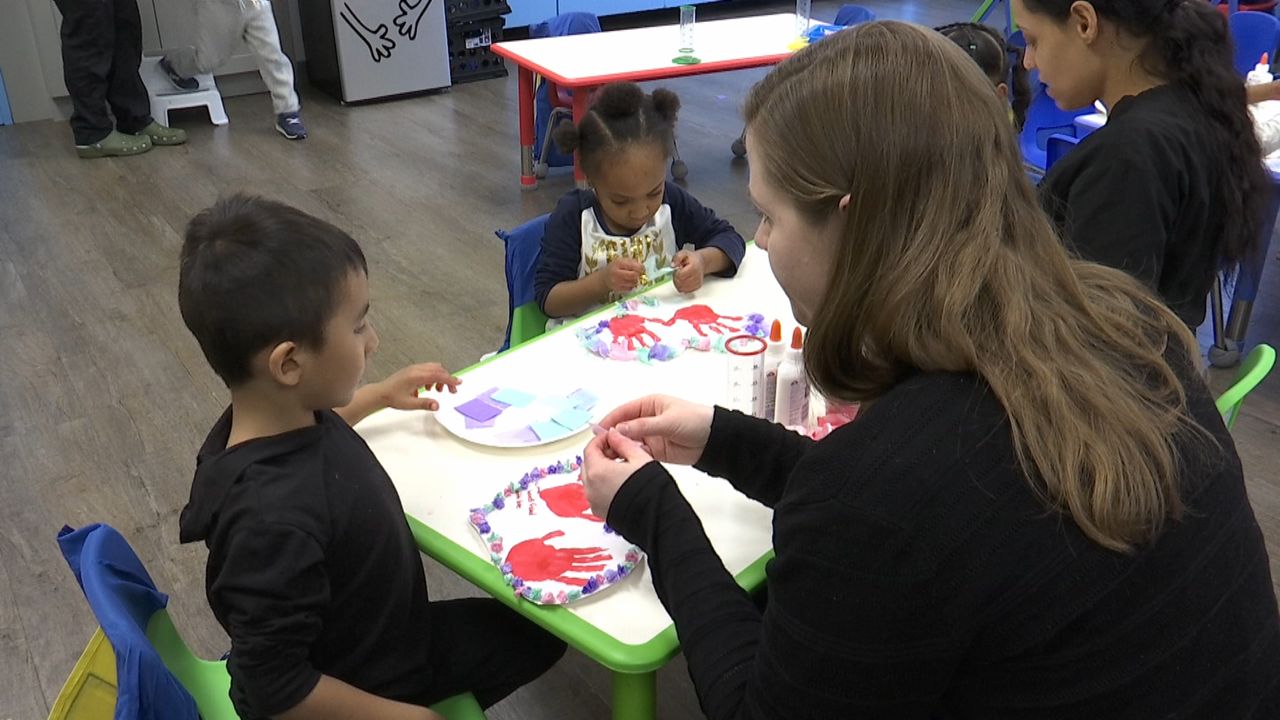 In a pre-K classroom on Staten Island, students with special needs are working on an art project. But this spring, thousands like them may be stuck at home.
"The term 'universal pre-K really' bothers me. Because it's universal for kids that don't have special needs," said Joanne Gerenser, director of Eden II programs, a special needs provider on Staten Island.
That problem is detailed in a new report from Advocates for Children, which projects a shortfall of between 1,000 and 2,000 special education pre-K seats across the five boroughs this spring.
"For children with autism and other disabilities, every day matters. So, this problem is urgent," said Randi Levine, policy director of Advocates for Children.
While the Department of Education offers some special-ed pre-K classes, such instruction is mostly provided by community-based organizations, or CBOs, that have contracts with the city. But payment rates for these teachers are set by the state, and amount to much less than what a teacher can make working for the DOE. That makes it difficult to hold on to staff.
Special education pre-K providers say without action, they expect these seats to become even harder to find.
Next fall, general education pre-K teachers at CBOs will get raises to put their salary on par with the DOE. That hike doesn't apply to special-ed teachers.
"My pre-school teachers are going to be the lowest paid teachers in the city and it's going to be next to impossible," Gerenser said.
The DOE says it's committed to providing every child with pre-k and that it's added more than 1,000 special-ed seats in pre-K over the last two years.
Families without a spot are being offered interim partial services, and the department joined advocates in calling for the state to increase its payment rate.
The state budget department says it is reviewing the way those rates are set.
Meanwhile, some of the city's most vulnerable students are in limbo.
"No one seems to want to make this their problem no one seems to want to take responsibility. It floats from state-ed, to the legislators, to the governor. But at some point somebody needs to take ownership for this. Because we are going to be in a disaster," Gerenser said.
Source: Spectrum News NY1 | Staten Island