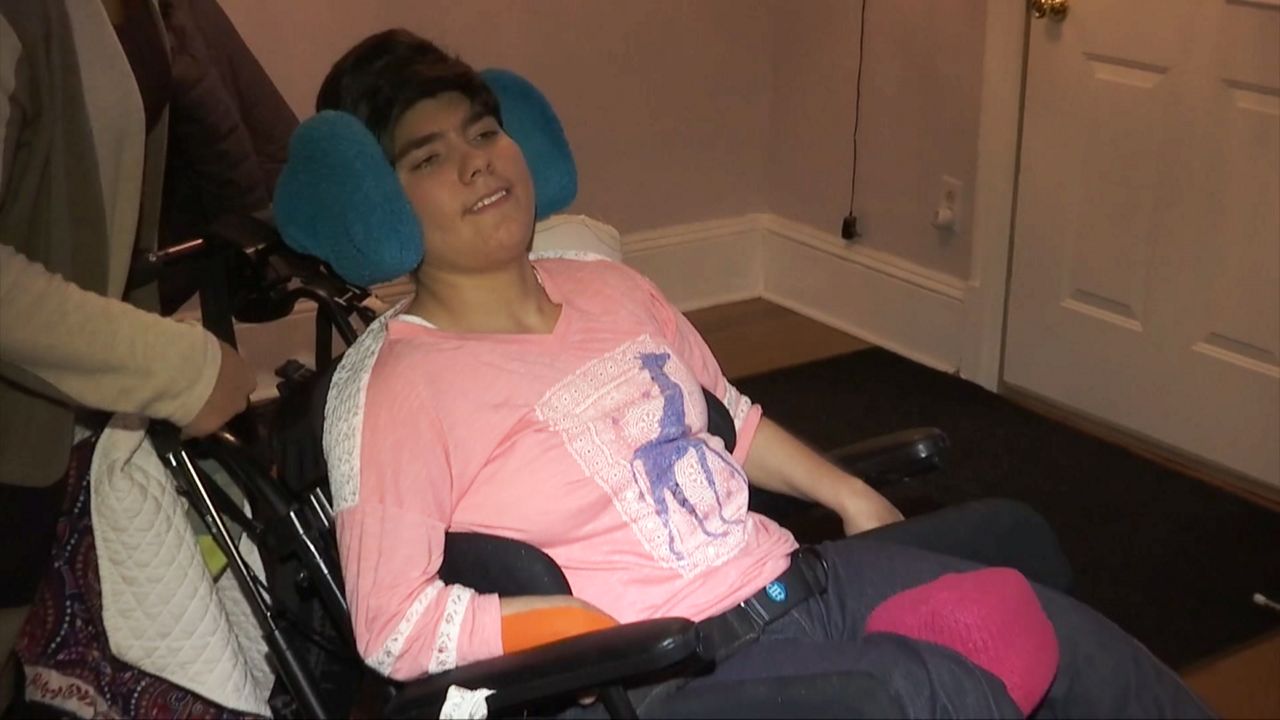 Joe Trimarchi has a thing for angels. They line the outside of his Staten Island home and adorn the walls of his daughter's bedroom.
Joseph Trimarchi says, "A lot of good angels in this world. And thanksgiving is a time of giving and being grateful."
Something Trimarchi and his family know very well.
The story begins with his daughter, Alexia, who has cerebral palsy and a seizure disorder, is confined to a wheelchair and needs 24/7 care. Her bedroom is like a hospital room, with a lift, a medical bed and an oxygen tank. Electricity is essential to guaranteeing her well-being.
"A lot of stuff, a lot of stuff. You don't really know how much involved until you don't have electricity for seven days and oh my god," says Trimarchi.
When Hurricane Sandy hit, the Trimarchis lost power for a week. Alexia's bedroom had no heat, and the lift that moves her in and out of the house didn't work. She had to stay at a nearby home until the electricity was restored. That got Joe Trimarchi thinking.
Gus DiLeo, a contractor, tells NY1, "Joe called me up and said we'd like to get a whole house generator we have the money do you have a contractor that could do the job for us?"
Contractor Gus DiLeo had helped the Trimarchis before, building out Alexia's room, as part of an extension to the home. After receiving Joe Trimarchi's call… DiLeo brought other contractors together… to scope out the generator project. They estimated the cost at nearly 20-thousand dollars …. and soon made a decision:
John Steckman, a contractor, tells NY1, "Once we met the Trimarchis – we were all in. We like to take an opportunity like this to give back for somebody who needs it."
But installing a generator like this one that can power an entire house is no easy feat. It was a coordinated effort that lasted a year.
Vito Pombano, a contractor, helped with the generator, too.
"You are powering up a whole house. It's almost like powering up several houses. It's not putting a battery pack in here. There's a lot involved, a lot of wiring involved, a lot of piping involved lotta plumbing involved," he says.
And now – the home is fully outfitted with a backup generator — and Alexia surrounded by some real life angels who have worked to make sure she has what she needs no matter what.
Source: Spectrum News NY1 | Staten Island