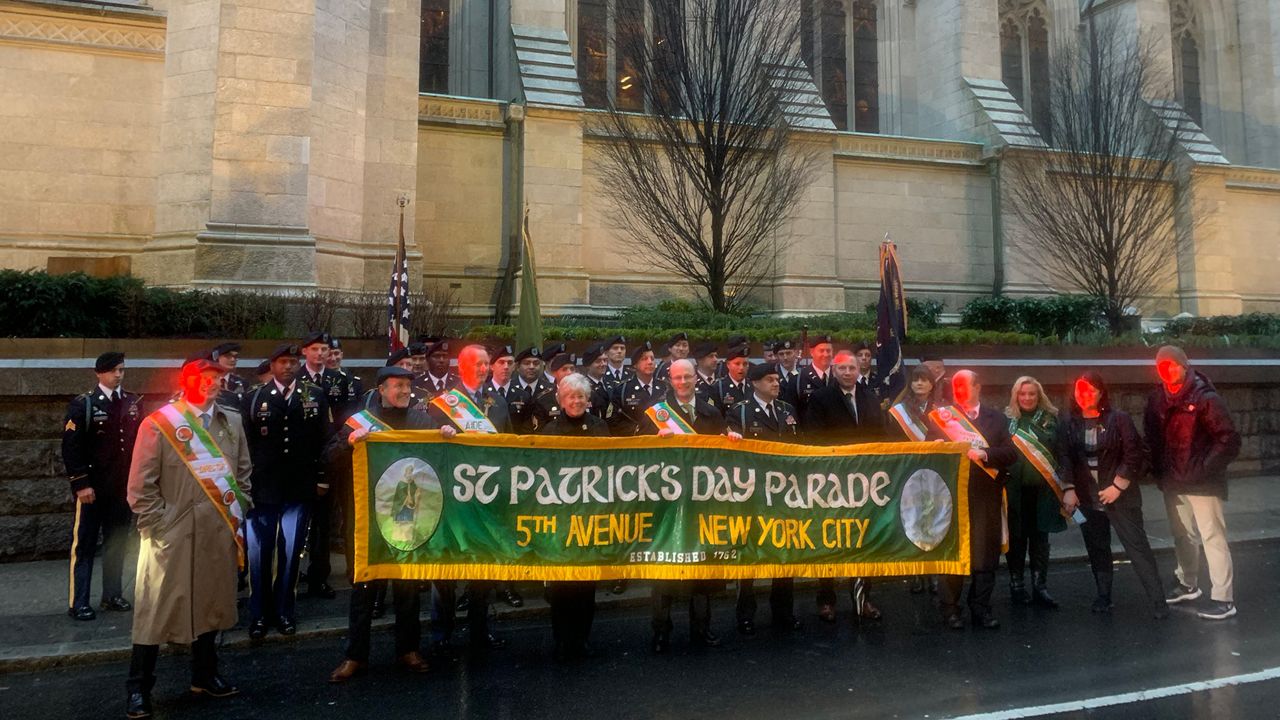 One of the most familiar signs of St. Patrick's Day occurred early Tuesday morning. That's when the organizers of the annual St. Patrick's Day parade marched up Fifth Avenue. It came days after they had canceled the big parade and as government officials urged people not to gather in groups due to the coronavirus outbreak.
Organizers said they went forward with the small gathering to keep the tradition alive. They said they notified the city first and kept their distance from one another.
"The traditions of the parade is that it has marched for every single year since 1762," said Hilary Beirne, chairman of St. Patrick's Day Foundation. "And it was very, very important that that was continued today in New York City."
For most of the day, the city was a ghost town, looking nothing like it normally does on March 17.
At St. Patrick's Cathedral, the annual mass did take place, but it was closed to the public. The only way to watch it was on the cathedral's website.
In his homily, Bishop Edmund Whalen said the Irish are good at making the best of a bad situation.
"And that's why despite the pandemic we do march, march in faith, in that parade of faith," said Whalen.
Across the city, bars, which are traditionally the center of so many celebrations, were closed.
Governor Andrew Cuomo, who normally marches, was in Albany, updating the public on the pandemic while wearing a green handkerchief. It was a simple nod to a day that was being overshadowed, if not overlooked.
"I would use my brogue," said Cuomo in a brief moment of humor. "But I was mocked mercilessly the last time I used it."
Back on Fifth Avenue, we spotted two men who had come in from Long Island, even as people were being encouraged to stay inside. They said the knew the parade wasn't happening, but that they wanted to mark the day somehow.
"We're out here because we found out that there was not going to be a parade," said Philip Vega. "So we just came out here ourselves, to show everybody that we're here, we're still here."
Source: Spectrum News NY1 | Manhattan