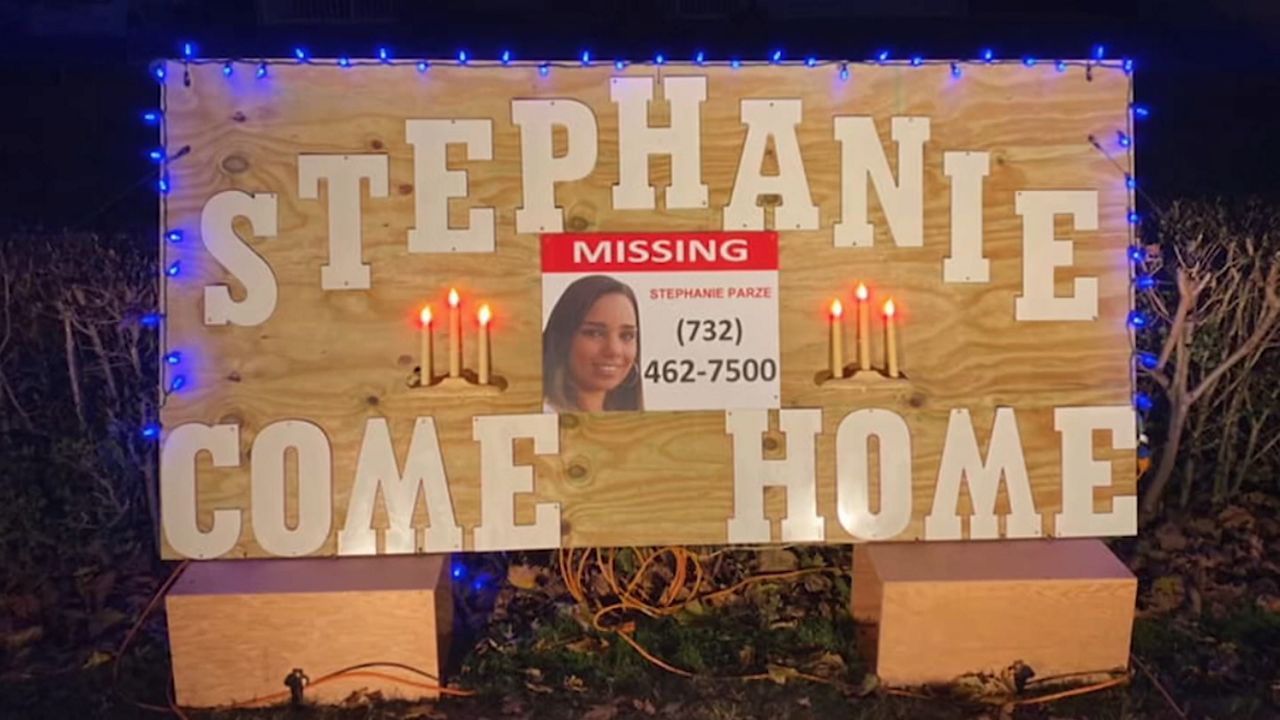 The sprawling woods of Staten Island's Wolfe's Pond Park are now a focus of a massive effort to find 25-year-old Stephanie Parze. The New Jersey woman has been missing since the day before Halloween.
"They just want her to come home," said Steve Eisenstein, a family friend.
Parze was last seen leaving her parents Freehold home. Her phone and car were found at her house seven miles away the next day. There was no sign of forced entry.
Her ex-boyfriend, John Ozbilgen, quickly became a person of interest…after prosecutors say he sent 10 angry text messages to Parze the night before she went missing.
On November 9, Ozbilgen was arrested on unrelated child pornography charges. He was released November, 18, and days later died of an apparent suicide, according to the Monmouth County Prosecutors office.
"I don't think that has deterred anybody from moving forward in trying to locate Steph and bring her home," said Eisenstein.
Searchers are making Wolfe's Pond Park a focus because it is along the route from Monmouth County to the community on Staten Island's South Shore where Ozbilgen had been living.
"We've just tried to hit any potential path of travel from Freehold to Staten Island," said Eisenstein.
Nearly a dozen searches have taken place in the last month, both on Staten Island and in New Jersey.
Last week more than a hundred volunteers gathered along the waters of Wolfe's Pond Park to search for any sign of the girl.
They'll be back out again Saturday morning, searching a different section of the park.
Steve Eisenstein is asking anyone interested in joining the search to email bringStephhome@ gmail.com.
"I think each time we do it, when we don't come out with any results, I think there are some indifferent feelings there," said Eisenstein. "There's sadness that we haven't found any answers, but the plus side is that she's still out there somewhere waiting to be found."
Organizers of Saturday's search say they'll be handing out missing person flyers and posting them in the area encouraging anyone with information about Stephanie's disappearance to contact authorities immediately.
Source: Spectrum News NY1 | Staten Island