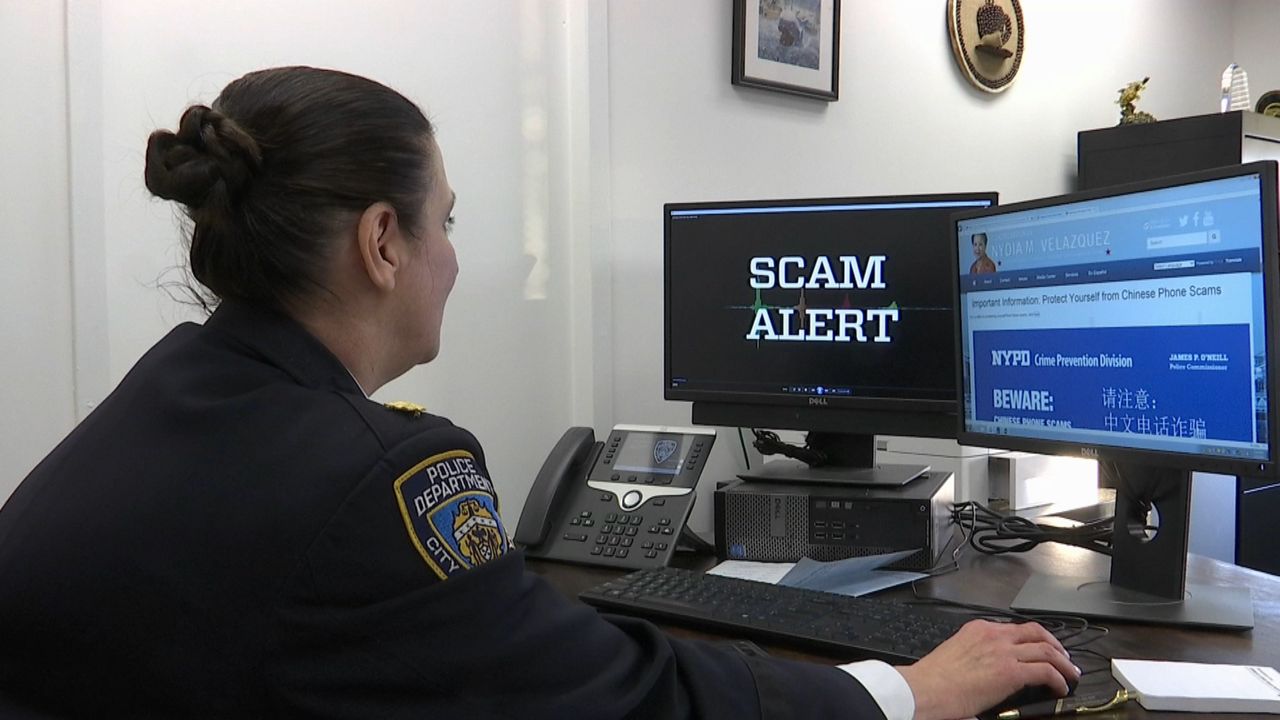 Scam phone calls: they're aggravating, and they're happening more and more often. Now, the NYPD is investigating 16 incidents in one month targeting elderly New Yorkers.
"It doesn't surprise me because, when you prey on the elderly, they're gullible, and they pray for their family," said one New Yorker.
The first incident happened on Christmas Eve on the Upper East Side, when, police say, a 90-year-old man was called by someone claiming to be a lawyer, saying the victim's grandson was in jail and needed bail money.
An hour later, the scammer came to the victim's house to collect $2,200, police say.
The next incident happened on January 7 in the Riverdale section of the Bronx to an 89-year-old woman, authorities told NY1.
According to police sources, the caller said the woman's grandson needed money for bail. The woman gave the caller her address and he picked up $9,000 in cash.
People we spoke with in her neighborhood say these crimes are particularly disgraceful.
"They've worked hard all their lives and they just have very little left, and then you got to con them out of their life savings? Nah, they should be put away forever," said one local.
The rest of the incidents happened between January 7 and January 23 in the Bronx, Brooklyn and Queens, police say.
In one incident, surveillance video shows one of the alleged scammers coming to pick up cash from a victim in East Queens.
Police say the elderly victims were told relatives were having legal troubles and needed money for bail, a lawyer or another made-up situation. Then, someone would come to pick up cash ranging from $3,000 to $9,600.
The city's department of Consumer Affairs offers tips to older adults to avoid phone scams, such as never giving money to someone you don't know, and screening calls from unknown numbers.
Police are asking that if you know information about these phone scams or recognize the person in the surveillance video to call the crimsestoppers hotline at 1-800-577-8477.
Source: Spectrum News NY1 | The Bronx