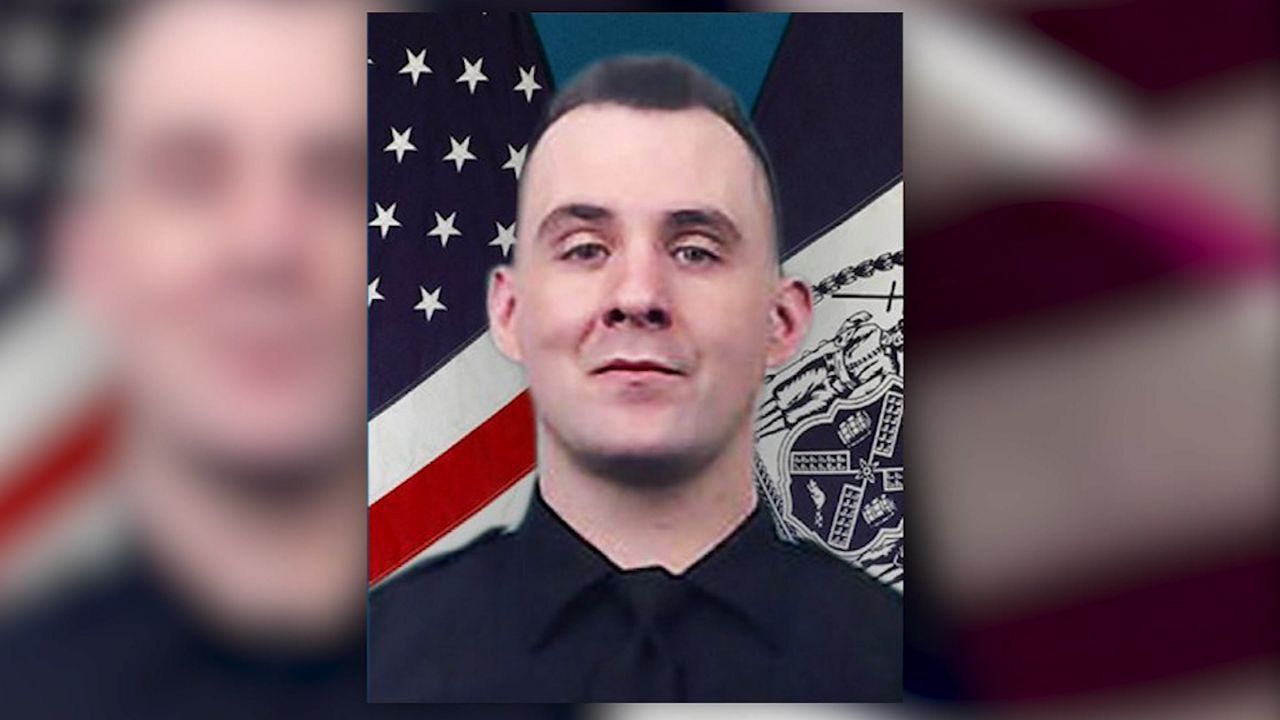 The NYPD released body camera footage Friday evening of the confrontation that officials said led to the death of an officer by police gunfire in the Bronx in September.
Police said Officer Brian Mulkeen, 33, was fatally shot during a struggle with Antonio Williams, 27, after Mulkeen and other plainclothes officers were patrolling near the Edenwald Houses. Williams was also killed in the shooting.
In the body camera footage released, the sound of 15 rounds was recorded.
The department said it released the body camera footage and radio transmissions of the incident in an effort to provide transparency.
"Allow you to gain a better understanding of the events that led up to this incident and what occurred during the incident based on the facts as we know them at this time," NYPD Deputy Chief Kevin Maloney said.
The video includes edited footage from three responding officers, a sergeant, and a detective, all from the Bronx Anti-Crime Unit.
Police said Mulkeen did not activate his body camera.
Just before 12:30 a.m. on September 29, Mulkeen and two officers approached Williams and another man to ask questions about a shooting incident a few days before.
The footage shows Williams fleeing from the officers, along with the struggle to take him into custody.
Police said Williams was armed with a loaded revolver, but that gun was not discharged during the incident.
Each responding officer fired their service weapon at least once, with Mulkeen firing five times. Police said he was struck by police bullets.
In a statement, the Williams family denounced the public release of the video, saying they were promised that the city and the NYPD would delay the release so the family could view it. The family says they were not able to travel to the city to see the video.
Justin Williams, Antonio Williams's brother, said the footage proved the 27-year-old did not cause the death of Mulkeen.
"Not once did we hear any of the plainclothes police that jumped out at my brother and chased him in the middle of the night identify themselves," Williams said. "The NYPD's hyper-aggressive policing and recklessness murdered my brother Antonio and the officer in a hail of fifteen bullets."
Police say the investigation is ongoing as they continue to conduct interviews and review video of the shooting. Once complete, it will be sent to the first deputy commissioner's use of force review board to determine if the shooting was justified.
Source: Spectrum News NY1 | The Bronx