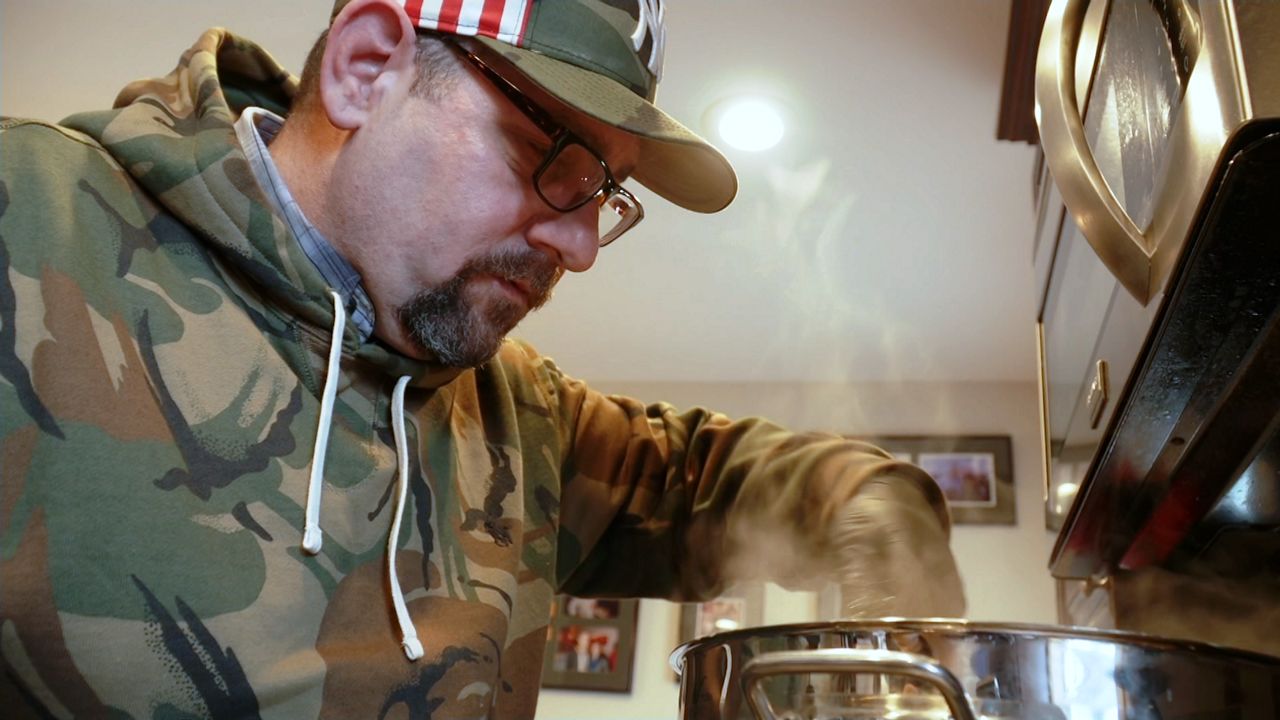 Joe Cohen is all about food.
The Staten Island man is often shopping for, slicing and stirring for his next meal.
And when he's not eating what he cooks, he's donating it to groups and charities across Staten Island.
"Sometimes we need to, we need to feed off other people's happiness to get us through certain situations," Cohen said.
Food has helped Cohen get through the death of his beloved older brother.
Ronny Cohen served others through toy drives, fundraisers for rare diseases and various community groups.
He also served the city for 26 years, first as a sanitation worker and then, after rising through the ranks, as a deputy commissioner and senior adviser under Mayors Bloomberg and de Blasio.
After 9/11, the Sanitation Department assigned him to the World Trade Center site for nine months.
"He was a person everyone could count on, a great family man," Joe Cohen said.
In 2007, Ronny was diagnosed with a brain tumor, linked to the toxic debris and dust from the collapsed Twin Towers.
Joe Cohen, a trained chef working in the hospitality industry in Florida, was devastated. He quit his job to work closer to home and be closer to his older brother.
Then, five years ago, Ronny died of his cancer.
"He was my rock," Joe said.
The months that followed were some of the worst of Cohen's life. He fell into what he calls a "dark place" as he mourned the loss of his brother.
Desperate to shed his depression, Cohen searched for ways to give back using his cooking skills. He found a volunteer opportunity at a group home on the grounds of the South Beach Psychiatric Hospital. Now, every Wednesday, he cooks a lunch for its residents.
"It made me put myself out there again, and just stop stressing over the little things in life, as they say," he said.
But he wanted to do more. So he began cooking meals for nonprofit organizations in the borough. A men's shelter. A home for pregnant women. A monastery.
He says he believes his brother is watching.
"I know that he knows what I'm doing," Joe said. "And of course, he's proud of me, because I'm doing what, I'm continuing the good work that he did."
Cohen says part of what drives his passion for donating his food is that it allows him to interact with his community.
On the day we followed him, Cohen prepared food for 25 people: broccoli cheddar soup, corn casserole, a winter salad and chocolate.
Cohen says each meal sets him back about $150, but the money isn't important. What matters is knowing he's helping those in need while helping to heal his heart.
Source: Spectrum News NY1 | Staten Island