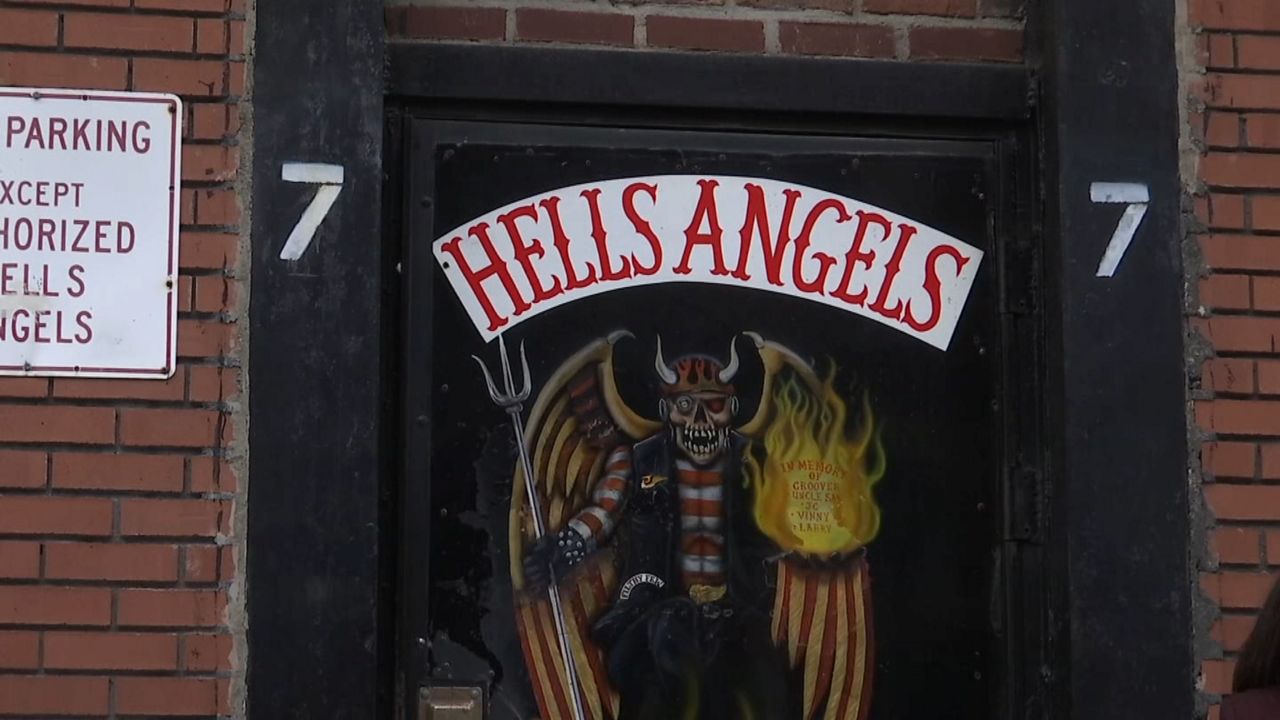 For the most part, people on Longstreet describe their neighborhood as quiet and peaceful. Now, many are worried that's about to change.
The Hells Angels, a notorious motorcycle club, has a new club house in Throggsneck. Some intelligence agencies classify the Hells Angels as a gang—even investigating the club for violent and organized crimes.
"Besides the noise that we're going to receive now, how about property value? It has to go down. It's a gang. Who would want to buy around here knowing that you're going to move right next to a motorcycle gang," said Alejandro Caban.
But some are giving them the benefit of the doubt.
"At first I was a little worried about it, but then I felt good that we'll have a presence. Maybe it will keep some of the bad people away. Recently, we had people try to get into cars. Maybe these guys will make them think twice," said Tony Rugnetta. He lives just a few doors down from the new clubhouse.
In March, the Hells Angels moved out of their East Village clubhouse of 50 years. They didn't leave without controversy. In one 2016 incident, an Angel was accused of shooting a man in the stomach. Two years later, a delivery man was allegedly beaten up by a few members.
"They should reach out to the community, let them know whether they're friendly and what their intentions are and make the residents feel comfortable that they're here," said Victor Ortiz.
A local community organizer, Egidio Sementelli, says he's getting a lot of questions from concerned neighbors.
"We have people that are talking about moving, selling their homes because of this. They don't want to hear motorcycles at 3 o'clock at night," Sementelli said.
The property used to be an American Legion post, but had been vacant and in disrepair for years until it was sold this summer.
A spokesman for the local councilman, Mark Gjonaj, tells NY1:
"The Councilman was only recently made aware of the sale. He expects the group to abide by all quality of life laws. If not, he will work with law enforcement to ensure their compliance."
NY1 tried to talk to some of the Hells Angels that were at their new Bronx location, but they declined to comment.
Source: Spectrum News NY1 | The Bronx