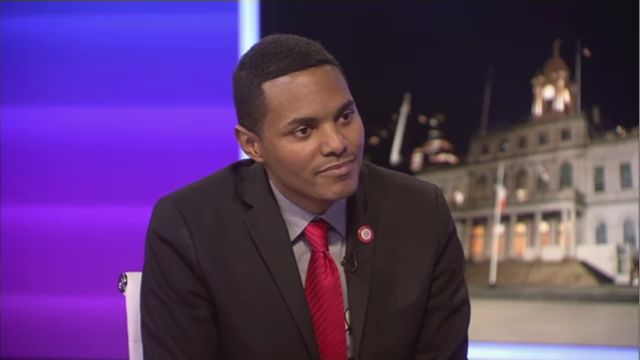 BRONX, N.Y. – Bronx Councilman Ritchie Torres has tested positive for the Coronavirus, Torres announced in a Twitter post Tuesday afternoon.
The City Council held an emergency conference call with members of the Council to inform them of Torres' diagnosis.
The Councilman, who represents parts of Bedford Park, Fordham, Mount Hope, and East Tremont, said he has gone into self quarantine and instructed members of his staff to do the same.
"Last night, I found out that I had tested positive for #COVID19. Over the weekend, I learned that a senior staff member had tested positive after experiencing symptoms for several days," Torres posted on Twitter. "All members of my staff have quarantined themselves & are now closely monitoring their health."
Torres is the second member of the Council to be exposed to the virus. Councilmember Inez Barron, of the Brooklyn is the wife of Assemblyman Charles Barron who has tested positive for the virus and remains hospitalized.
City Council Speaker Corey Johnson said the council is now working to find people Torres was in contact with in order to alert them to the Councilman's condition and instructing them to self isolate if necessary.
According to Council officials, Torres was last at City Hall on March 10. The Council's City Hall and 250 Broadway offices have been closed since Monday.
"Everyone at the Council is praying for Ritchie's speedy recovery. He is a great friend and colleague. I know he is anxious to get well and continue serving the people in the Bronx who elected him," Johnson said in a statement.
Johnson has directed the The Department of Citywide Administrative Services to conduct extra cleaning measures in City Hall, his office said.
Source: Spectrum News NY1 | The Bronx