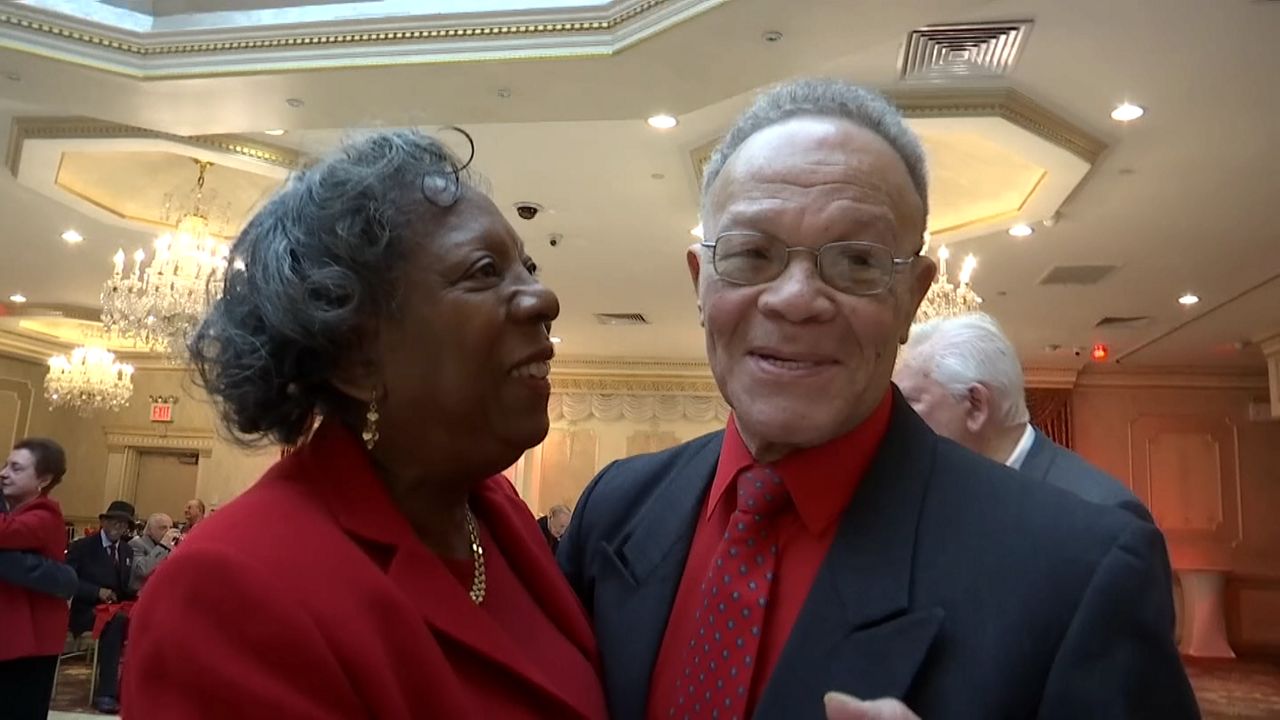 Carolyn Lemon and her husband are reminiscing about their first dance as a married couple. The song was "At Last," by Etta James. It was 59 years ago. Their union is tried and true. Just like the dozens of other couples at the annual Bronx Sweetheart Luncheon honoring couples married for at least 30 years.
Ed and Gloria Snow have every couple at this lunch – maybe every couple in the Bronx – beat. They tied the knot 72 years ago.
"It wasn't a fancy wedding because we were too young. We had no money. So we just went to church and got married," Gloria Snow says.
Josefa and Domingo Rodriguez walked down the aisle when Richard Nixon was president.
"That was a beautiful day," said Josefa Rodriguez, who has been married to Domingo Rodriguez for 50 years. "I remember everything. The cake, the dance, everything. All my family together."
Bronx Borough President Ruben Diaz Jr. has been hosting this luncheon every year on day before Valentine's Day for 13 years.
Some of the couples say it takes a little more than the L-word to have a lasting marriage.
"It has to be 'us' and 'we' and not 'me' and 'I'" says Milly Allcot, who has been married 61 years.
"Communication and treating each other the way you want to be treated yourself," says Carolyn Lemon, who has been married 58 years.
Though it's been a while, Ed and Gloria Snow remember how they met and their first date.
"When I got out of the service in 1946, me and my brother went looking for dates, we went looking for women, and we met her and her girlfriend," Ed Snow says.
The veteran lovebirds are not shy about showing affection. Holding hands, hugging and the occasional dance go a long way, they say. Another secret to marital bliss: speaking kindly to and about each other.
"Easygoing. Neat. Loving," says Gloria Marshall, who has been married to Ronald Marshall for 63 years.
"I love him. He loves me. A good man. A good father," Josefa Rodriguez says. "He treats me like a princess all the time."
Indeed, for these Bronx couples preparing to celebrate another Valentine's Day together, love is an everlasting thing.
Source: Spectrum News NY1 | The Bronx