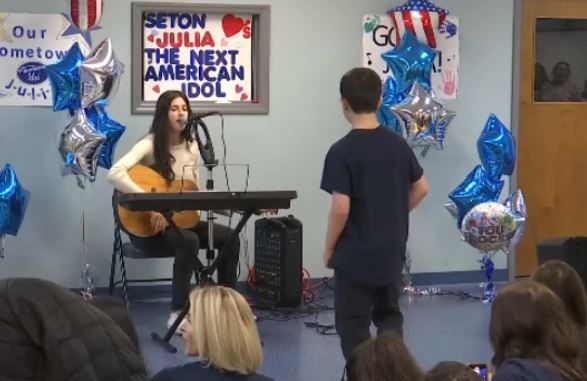 A young woman who has been belting out songs for a panel of celebrity judges brought her talents to a Staten Island school.
American Idol contestant Julia Gargano performed children's songs at the Seton Foundation for Learning Thursday. The school serves children with special needs.
Gargano, who is from Staten Island, says it's been a whirlwind being a part of Idol, but she wanted to take time to give back to her community.
"My little brother actually goes here. And back home we listen to songs like 'wheels on the bus' and all those classics together. And he loves it so much. So, I'm so excited to sing them here for him and his friends," she said.
Gargano couldn't spill the beans on which future episodes we can expect to see her on.
She says everyone will just have to watch and see.
Source: Spectrum News NY1 | Staten Island