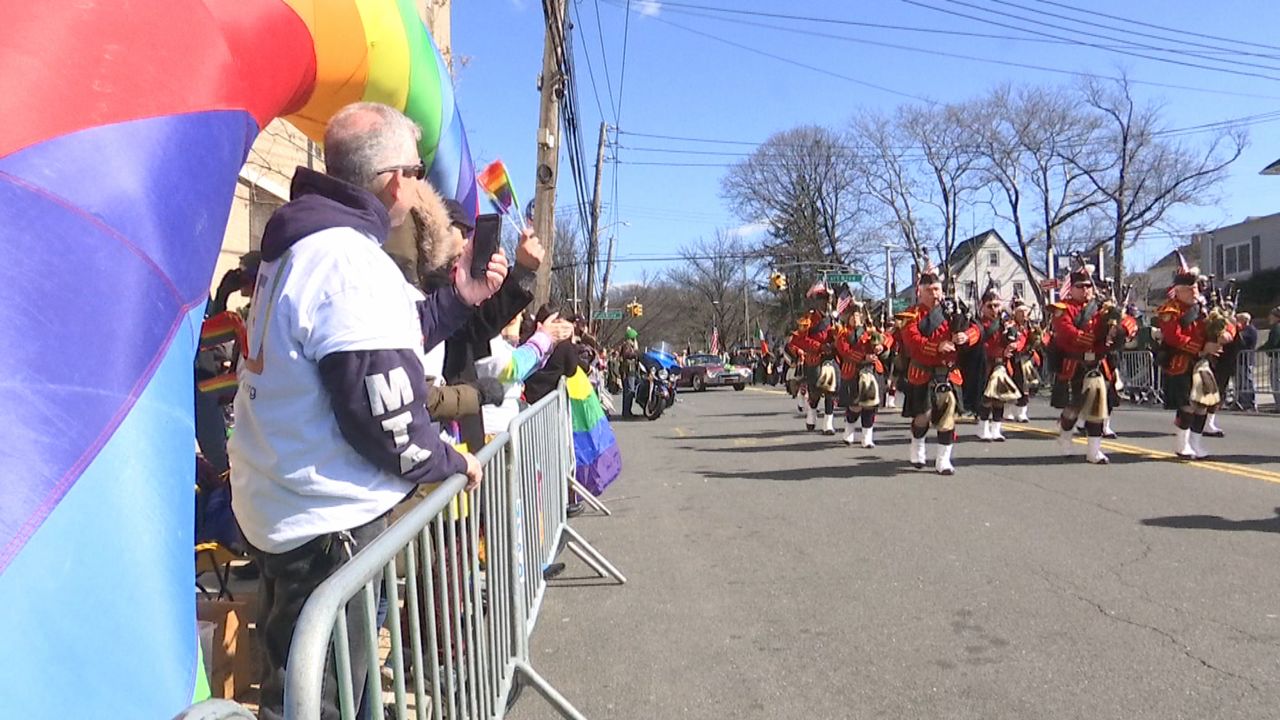 STATEN ISLAND, N.Y. – Embarrassing. Shameful. A low point for Staten Island. That's how some members of the Ancient Order of Hibernians chapter on Staten Island describe the St. Patrick's Day Parade their own organization sponsored on Sunday.
Staten Island's largest LGBT group was barred from participating, and even marchers wearing rainbow Pride pins or sashes signifying support for gay rights were told they could not take part.
"However you feel about the political issues that surround this, that's your own business," said Republican City Councilman Joe Borelli. "But it's just gotten pathetic to the point where we saw a community united in, just embarrassed for them. That's really what it comes down to. I'm embarrassed for them."
Borrelli, one of President Trump's most prominent surrogates in New York, says he was physically blocked by parade marshals from marching because he was wearing a pride pin.
Two high school marching bands and Miss Staten Island 2020 were barred for similar reasons.
This comes after most borough politicians, Republicans as well as Democrats, refused to take part because of the parade's exclusionary rules.
Saying they were upset by these incidents, some members of the Hibernians tell NY1 the time has come for change.
They say they will push for broadening membership of the Richmond County St. Patrick's Day Parade Committee, an organization of Hibernians that holds the parade permit and dictates parade rules.
"It wasn't as exciting as it was in year's past," said Borrelli. "There definitely wasn't the crowd. There was sort of a little paleness in the crowd; maybe they'll realize this is the year."
The dissidents did not want to appear on camera.
Parade Committee President Larry Cummings, who is believed to be most responsible for the hard line against LGBT groups, did not respond to repeated requests for comment.
Sources tell NY1 high-ranking Staten Island clergy members were also upset with how the parade turned out, saying something has to change in the future.
To that end, the influential Bishop John O'Hara is planning a meeting with Cummings to discuss moving ahead.
Source: Spectrum News NY1 | Staten Island