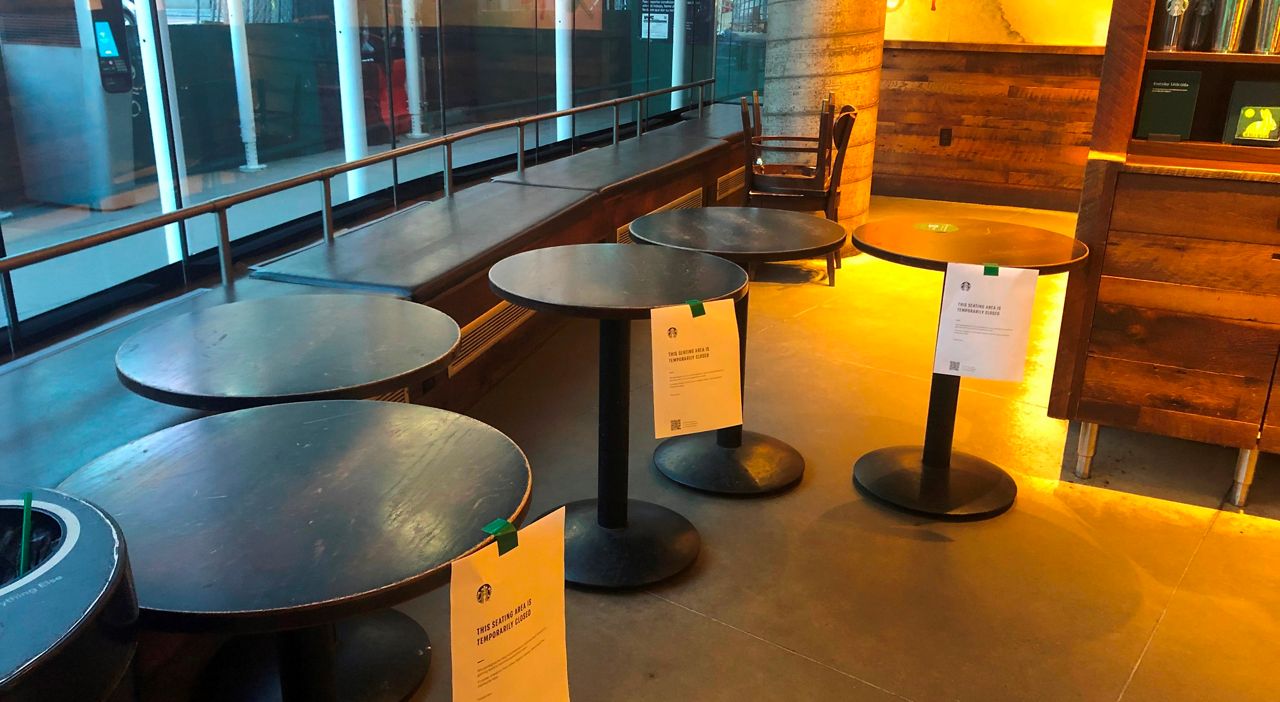 The new rules for restaurants, bars, and cafes start Tuesday morning, but Starbucks is already taking steps away from serving customers in any way other than takeout or delivery.
NY1 reporter Rocco Vertuccio sent in photos from a Starbucks on Eighth Avenue and Greenwich Avenue in Manhattan.
They've pushed all the tables into a corner and posted a sign saying "THIS SEATING AREA IS TEMPORARILY CLOSED".
Source: Spectrum News NY1 | Manhattan