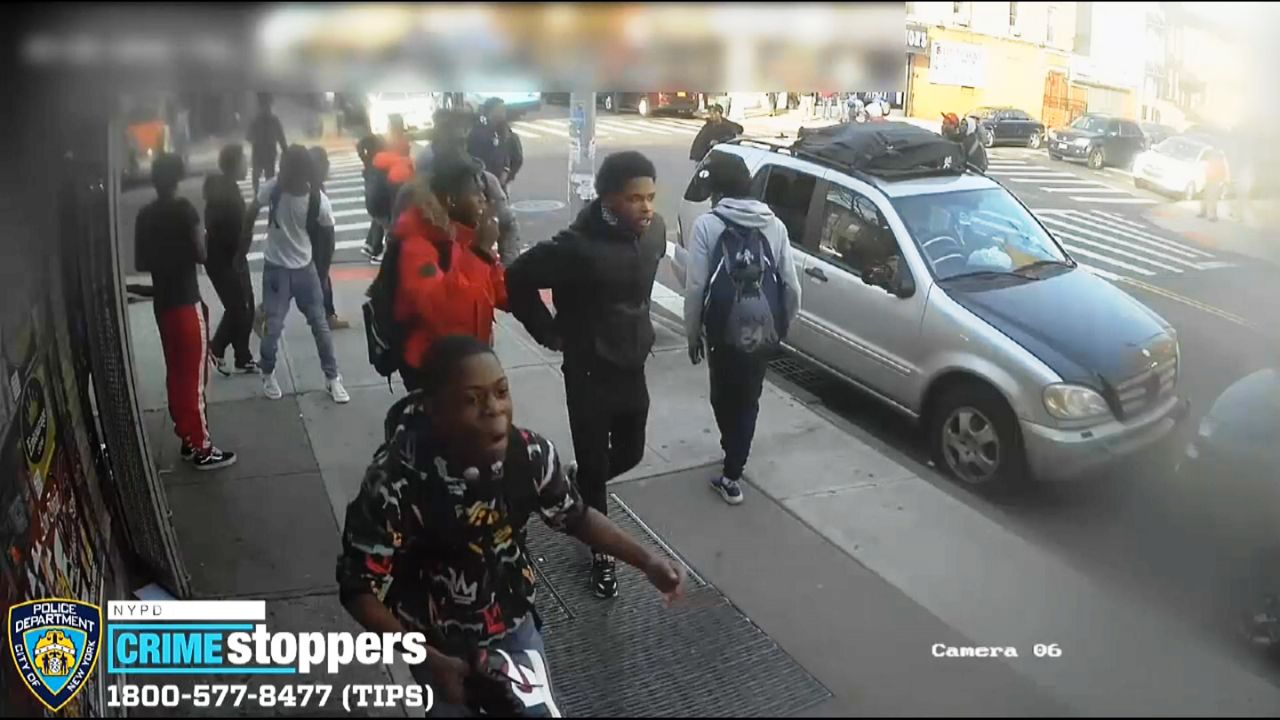 NEW YORK – Twelve teenagers are now under arrest in connection with the beating and robbery of a 15-year-old girl in Brooklyn last week.
All of them are charged with robbery and gang assault.
Investigators say they were part of a group that attacked the victim on Thursday at Utica Avenue and Sterling Place in Crown Heights.
This surveillance video shows the group after the attack.
Police say the teens got away with the girl's sneakers, cellphone and debit card.
Source: Spectrum News NY1 | Brooklyn