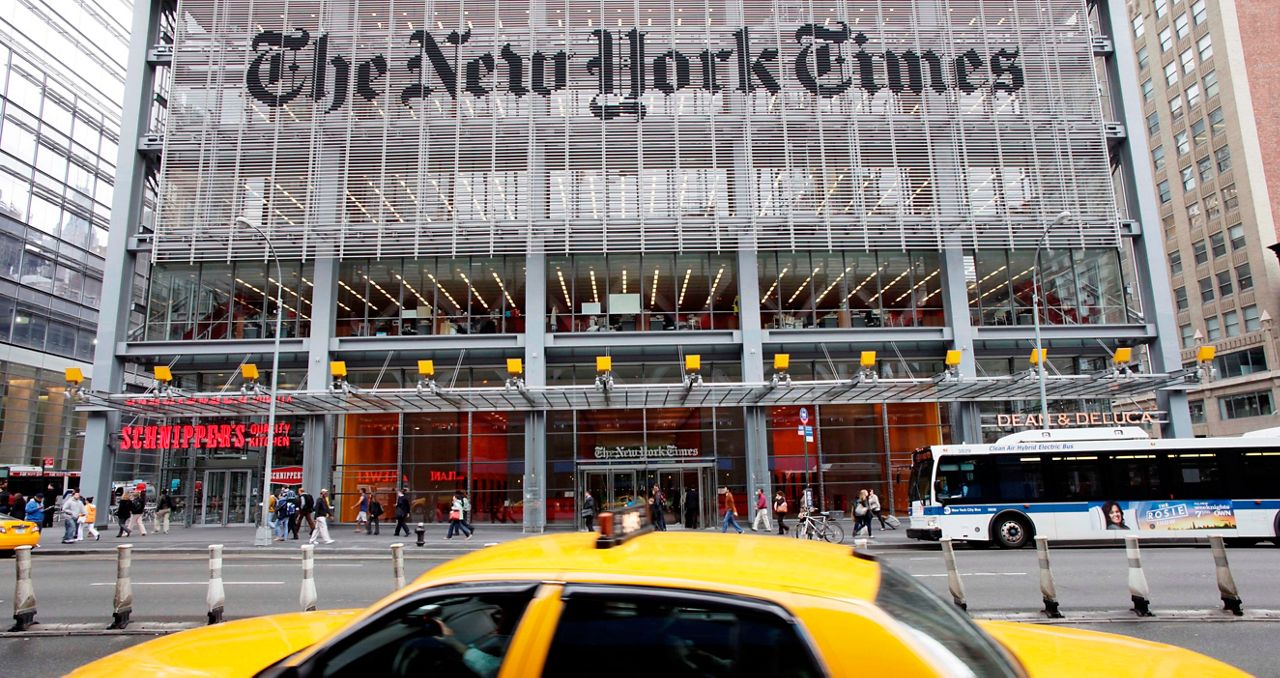 NEW YORK – The Trump campaign has filed a lawsuit against the New York Times for libel over an opinion piece about the president's relations with Russia.
The campaign says the newspaper falsely reported it had a "overarching deal with 'Vladimir Putin's oligarchy' to help the campaign against Hillary Clinton – in exchange for a new pro-Russian foreign policy."
The article in question, "The Real Trump-Russia Quid Pro Quo", was published last March.
The Trump campaigns says the statements are defamatory, and it's seeking millions in damages, though it's not clear exactly how much.
In a statement, the New York Times said, "The Trump Campaign has turned to the courts to try to punish an opinion writer for having an opinion they find unacceptable. Fortunately, the law protects the right of Americans to express their judgments and conclusions, especially about events of public importance. We look forward to vindicating that right in this case."
Source: Spectrum News NY1 | Manhattan