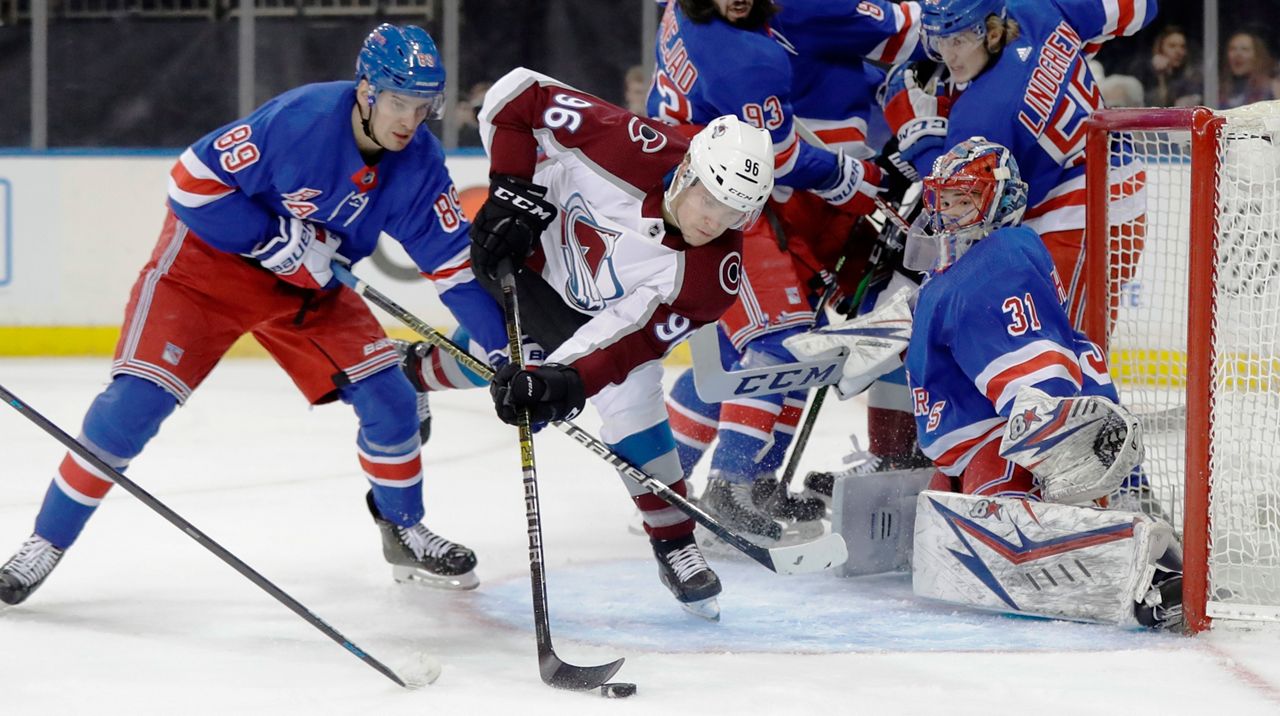 BROOKLYN, N.Y. – Two New York Rangers players are recovering after being injured in a car crash over the weekend.
Rookie goalie Igor Shesterkin and forward Pavel Buchnevich were involved in a collision Sunday night in Brooklyn.
Shesterkin, who was the driver, suffered the most serious injuries.
Team President John Davidson says he has a small rib fracture and will be reassessed in a couple of weeks.
Since being recalled from the minors in January, Shesterkin has sparked the team, winning nine of the 10 games he's started.
Davidson says Buchnevich was shaken up, but suffered no significant injuries.
He's listed as day-to-day.
Davidson says the airbag was immediately deployed and both were wearing seat belts.
Source: Spectrum News NY1 | Brooklyn