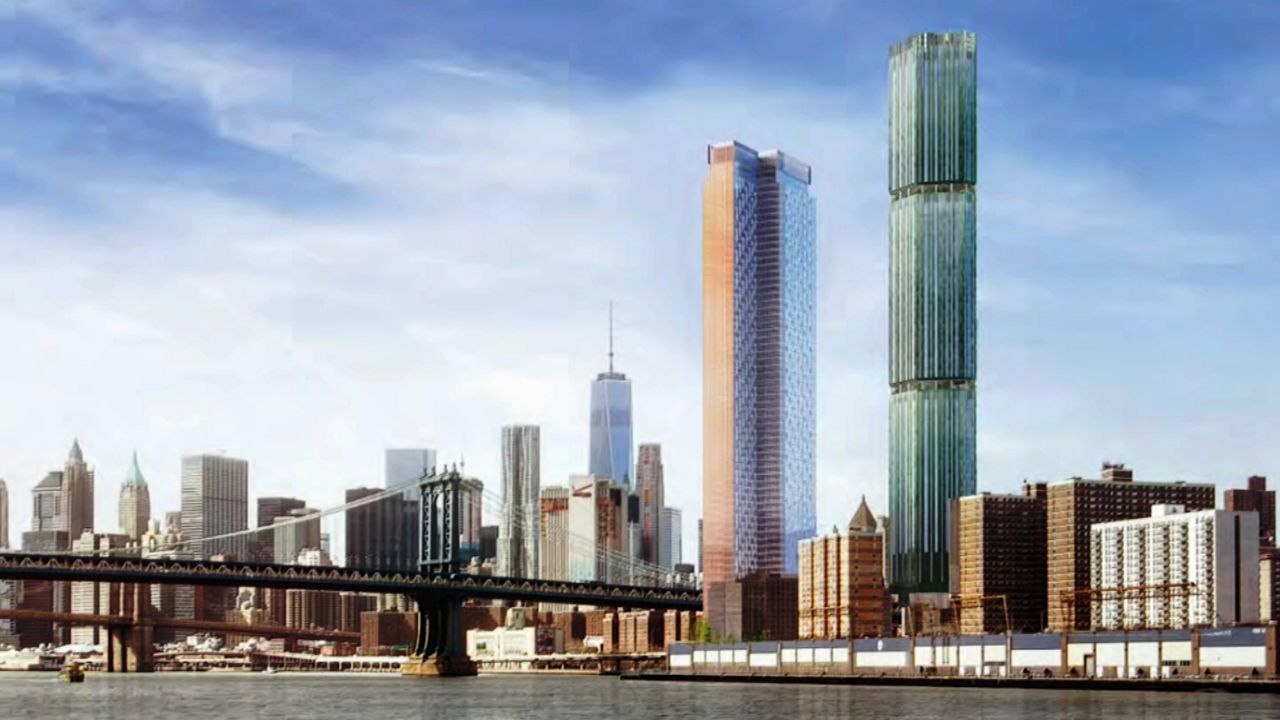 NEW YORK – The State Supreme Court has ruled in favor of a lawsuit to stop the development of new residential towers on the Lower East Side waterfront.
According to the court decision, the Two Bridges development violated zoning rules in the area.
It also says that for construction to move forward, the city and developers would have to contradict previous claims that the towers would not directly affect the surrounding environment.
The project called for four high-rise luxury buildings to be built, with 2,800 apartments.
Opponents worried the plan would cause local residents to be displaced.
In August, a judge temporarily halted construction so the plan could go through a public review process.
Source: Spectrum News NY1 | Manhattan