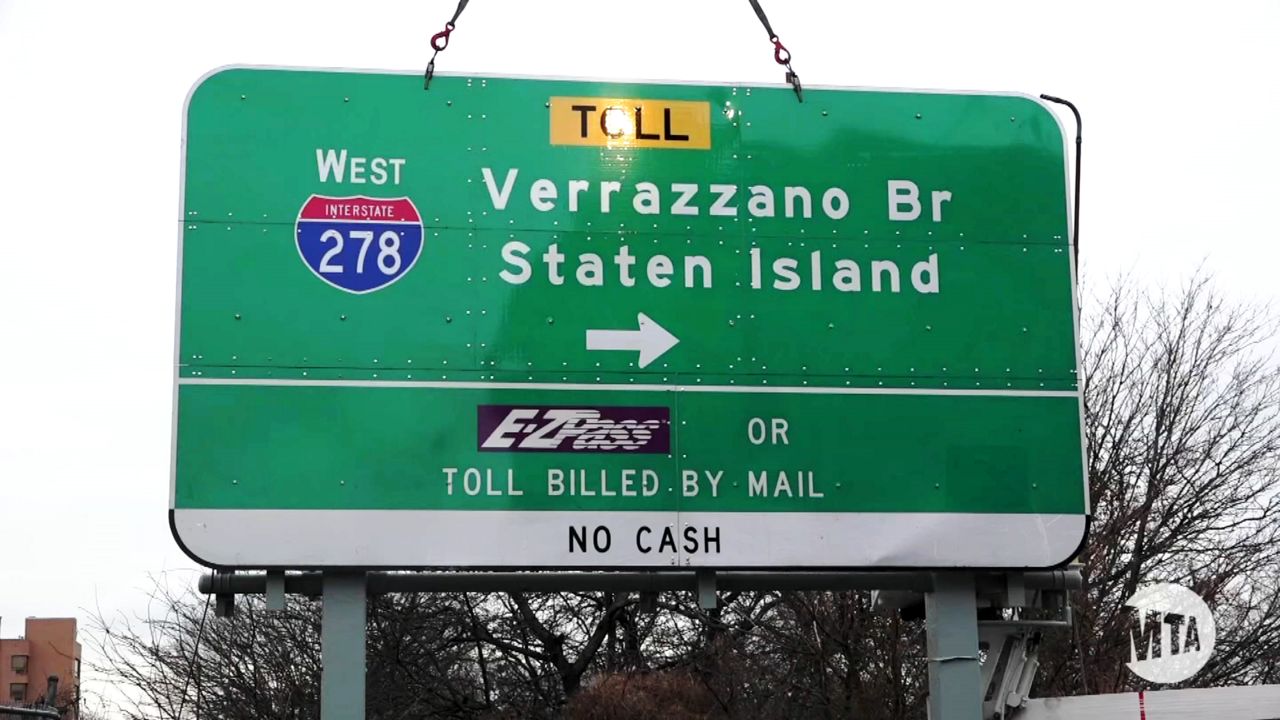 NEW YORK – The MTA has replaced the first Verrazzano Bridge sign to include an additional "Z".
Crews replaced the first of 19 signs Wednesday at 92nd Street near Fort Hamilton Parkway in Bay Ridge.
The bridge is named for European explorer Giovanni da Verrazzano and originally only had one "Z" in all its signage when it opened in 1964.
Governor Cuomo signed legislation last year to officially correct the spelling.
The MTA will replace the remaining signs under normal maintenance schedules to avoid incurring costs above and beyond normal replacement.
Source: Spectrum News NY1 | Staten Island