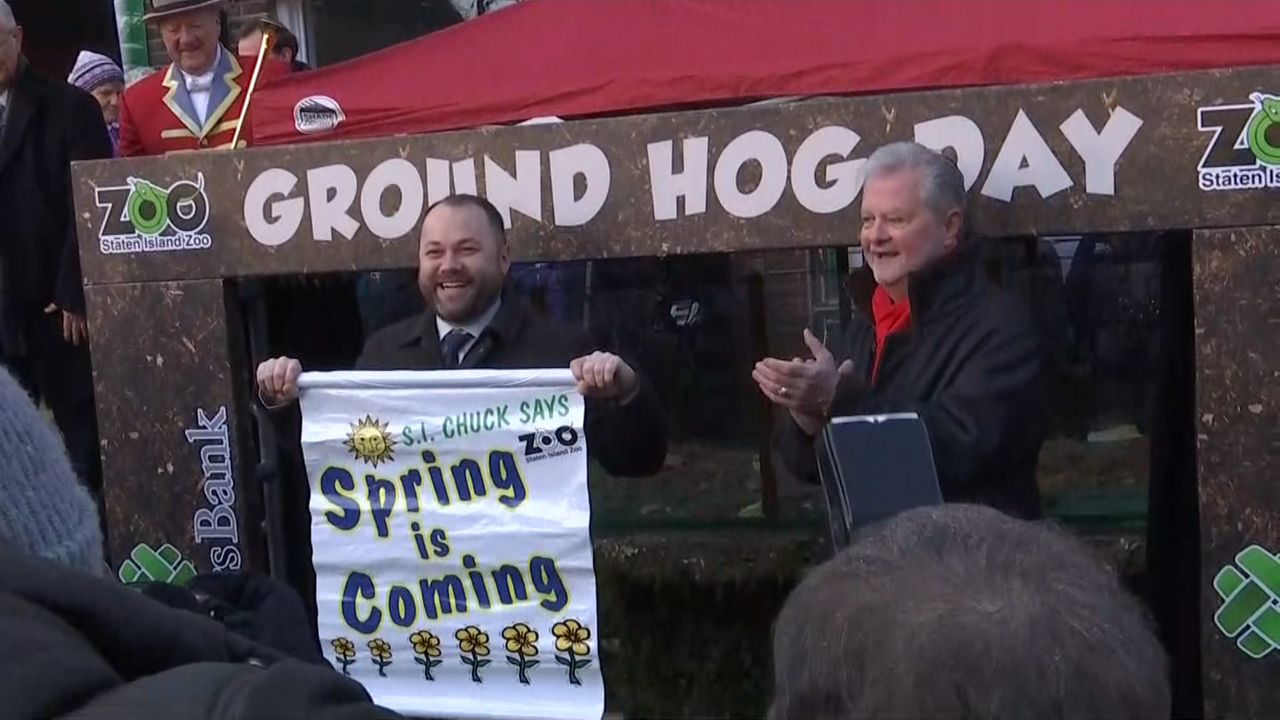 A crowd gathered at the Staten Island Zoo Sunday morning to catch a glimpse of everyone's favorite groundhog, Charles G. Hogg, better known as Staten Island Chuck.
City Council Speaker Corey Johnson helped to spread the news of Chuck's prediction. "Chuck did not see his shadow. Spring is coming," Johnson said as he held a banner with the announcement.
"I feel happy," said Lucas Devito, 7, of the rodent's prediction.
Eleven-year-old Manhattan resident, Isaac Livoti, said, "I think he's a great weather predictor."
The zoo says the annual tradition started as a belief that hibernating animals could predict the arrival of spring. According to zoo records that date back to 1981, Staten Island Chuck gets it right nearly 80 percent of the time. For the past two years, he correctly predicted an early spring.
"I think it's exciting because I'm tired of this freezing cold weather," said Sarah Ho, 11, of Staten Island.
While spirits were high on Sunday morning after Chuck's warm outlook, some couldn't help but remember the 2014 mishap, where groundhog Charlotte, a relative of Chuck's, wiggled free from Mayor de Balsio's grasp, tumbling to the ground. She died a week later.
"Today was in honor of Charlotte who sadly lost her life a few years ago after a tragic incident and so now we are protecting the groundhogs by not holding them but having them in the pen to make the prediction," said Speaker Johnson.
With precautions now in place, residents return year after year to enjoy the festivities.
"I thought it was great," said Staten Island local Mike Ferrara of his first time partaking in the festivities. "I was very intrigued with what Chuck had to say." Ferrara says he plans to return next year.
Source: Spectrum News NY1 | Staten Island