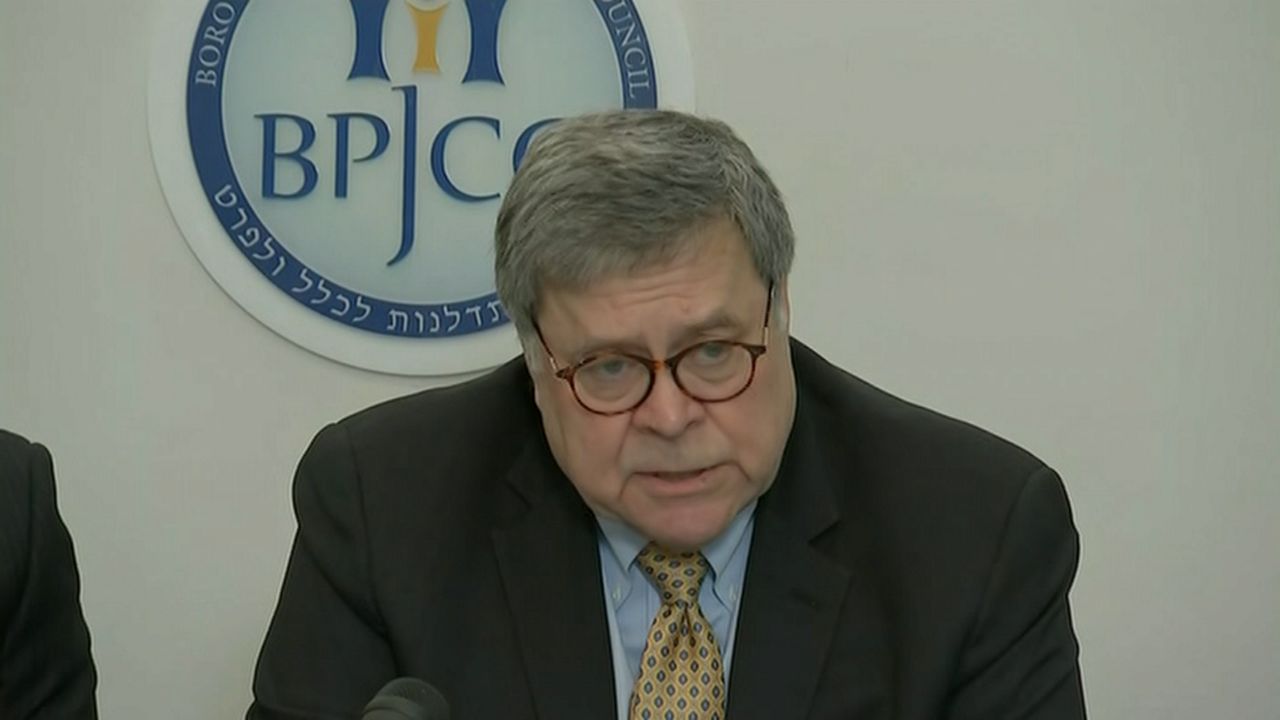 A woman who's accused of slapping three Jewish women on the street in Brooklyn last month has been charged with federal hate crimes. Attorney General William Barr told Orthodox Jewish leaders of the new charges against Tiffany Harris as he visited Borough Park to promise "zero tolerance" for hate crimes amid a spike in anti-Semitic incidents.
"These are the kinds of cases that maybe in the past would have treated locally but I think it's important for the federal government to plant its flag," said U.S. Attorney General William Barr.
Barr met at the Boro Park Jewish Community Council with nearly two dozen Orthodox Jewish leaders, including rabbis from Crown Heights and Williamsburg and officials from Yeshiva University and the Orthodox Union. They heard Barr outline new directives to all U.S. Attorney Offices. Among the mandates: elevating anti-Semitic crimes to the federal civil rights level when warranted, as in the case against Harris, who allegedly told police she targeted her victims because they were Jewish.
"This will not be an isolated case. We will move aggressively when we see this kind of activity," said Barr.
Barr's announcement of federal charges brought a new focus to the controversial new state law that prohibits bail for most misdemeanor cases. After her arrest, Harris was released without bail only to allegedly punch another woman and be arrested again.
Mayor de Blasio made a point of saying he was not invited to the Barr meeting, but he said federal measures are welcome too.
"I don't know the intricacies of the federal hate crime laws but I think if someone is committing serious hate crimes on a regular basis, I want to make sure there are real consequences," said Mayor Bill de Blasio.
Anti-Semitic incidents across the region have spiked in recent weeks. A day after the three women were slapped in Brooklyn, a man wielding a large knife injured five people at a rabbi's home in Rockland County. That suspect also faces federal hate crime charges.
Jewish leaders who met with Barr welcomed his visit.
"His presence made a very important announcement that is at the highest levels, there is no tolerance for this in our society," said Rabbi David Zwiebel with Agudath Israel of America.
Jewish leaders also say they told Barr they would like the dialogue to continue and hope to have followed up discussions with him and his office in the coming months.
Source: Spectrum News NY1 | Brooklyn