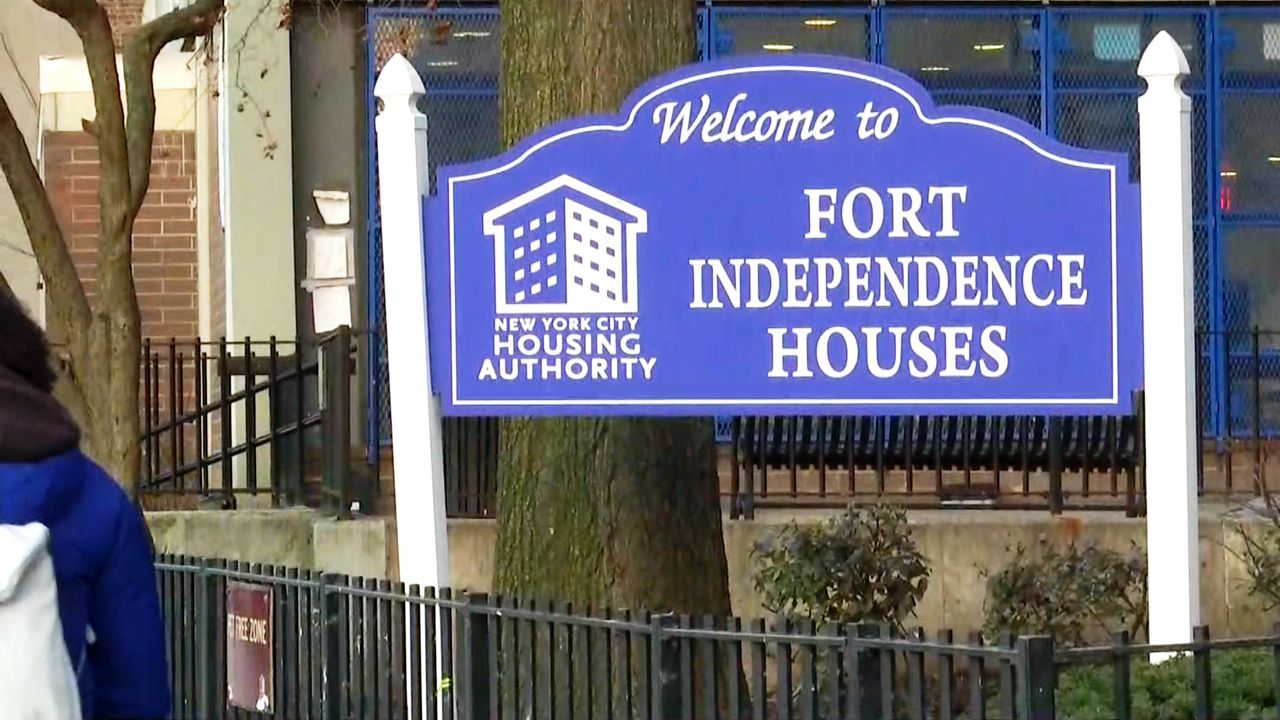 BRONX, N.Y. – Police are looking for the city housing worker suspected of shooting his supervisor Monday in the Bronx.
Building superintendent Charles Newton was shot three times in the chest at the Fort Independence Houses in Kingsbridge Heights shortly after 2 p.m.
Investigators say the shooter drove off in a tan Chevy Tahoe.
Tenants say the two had been feuding for a year, and that Newton was writing an infraction against the worker before he was shot.
"Who in their right mind would bring their gun to work? Who in their right mind? We would never even conceive that thought, to think that somebody would do that? I'm not saying people don't carry weapons, but you got housing staff coming in here like that now? What are we supposed to think as residents, we're supposed to duck and dodge the housing staff that's supposed to do repairs?" said one tenant.
Newton was taken to the hospital in critical condition.
Source: Spectrum News NY1 | The Bronx